Will Cuban Senator be a GOP Hardliner Against Immigration?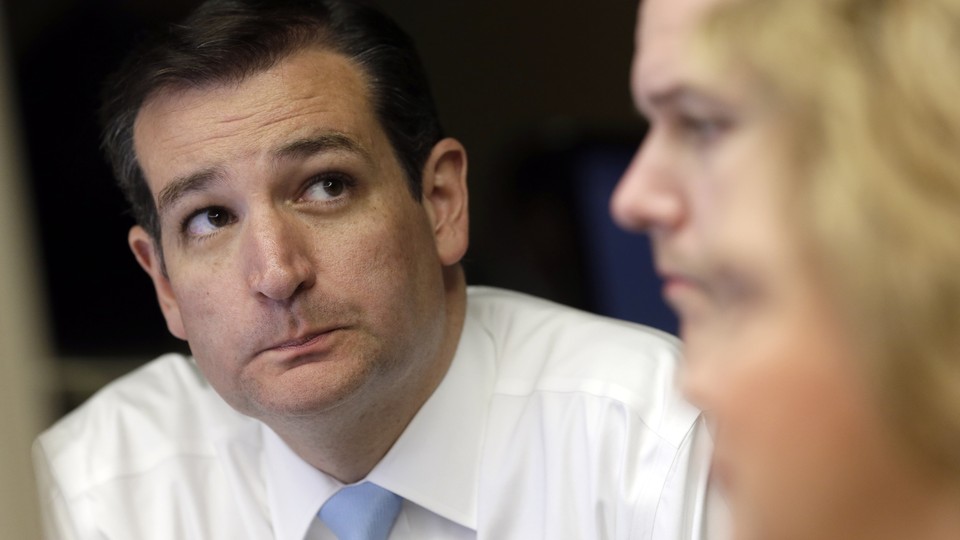 As a group of conservative GOP lawmakers and activists gathered last week behind closed doors to talk strategy ahead of the coming immigration battle with President Obama, one intriguing face was in the crowd: Sen. Ted Cruz of Texas.
Cruz is one of only two Hispanic Republicans in the Senate and if he chooses to actively join up with forces opposing a broad immigration bill in the looming legislative showdown, he would instantly become one of the party hardliners' most important voices and faces.
Cruz, a 42-year-old tea party favorite with Cuban heritage, has not been shy about his position on immigration. He knocked off a GOP establishment front-runner en route to the Senate last year, vehemently denying charges that he supported amnesty. He also opposed the so-called DREAM Act, which would provide a path to citizenship for those brought here illegally as children.
"I don't think the answer to our immigration problems is amnesty," Cruz said on CBS, the morning after his election.
It's still unclear how involved Cruz intends to be in mobilizing against the president's soon-to-be unveiled comprehensive immigration proposal. His office was close-lipped on Friday, declining to comment about the conservatives' get-together, saying the senator doesn't discuss private meetings.
If Cruz aligns himself with the enforcement-only/no-legalization crowd, it could put him at odds with Marco Rubio, the only other Hispanic Republican in the Senate and one who has sketched out more immigrant-friendly ideas that could dovetail with the broad reforms expected by Obama.
The gathering Cruz attended was held in the office of Sen. Jeff Sessions, R-Ala., on Wednesday, with both House members and senators invited. Sessions' office did not respond to requests for comment.
"There hadn't really been a meeting of that sort in a long time," said Republican Sen. John Boozman of Arkansas, who was among the attendees. He called it a meeting "just to touch base." President Obama is headed to Nevada next week to talk about immigration.
"It's hard to mobilize against a plan that you don't know what the plan is," Boozman said, adding that "no list of action points" was distributed among the attendees. "There's no game plan right now."
Boozman said he wants to secure the border and is opposed to any amnesty package. "Open borders don't work in a country that has fairly generous program to help the impoverished," he said. And he wasn't reading too much into Cruz's attendance "" yet. "He came to the meeting," he said. "Most of the time you go to whatever you're invited to" as a freshman senator.
But Cruz isn't an ordinary freshman. A former champion debater, Cruz is already a favorite of TV-show bookers, appearing on Meet the Press across from Sen. Chuck Schumer, D-N.Y., and on Fox News Sunday in his first weeks on the job. And as one of the Senate's two Hispanic Republicans, Cruz's movements in the immigration fight will be closely monitored, especially as they differ from positions supported by Rubio, who has been actively making the case for his own brand of an immigration overhaul.
Rubio's broad principles include an eventual chance to earn citizenship for those here illegally. Rubio, a potential 2016 candidate for president, has called an immigration overhaul the top issue for him this year.