Why Republicans Need to Be More Like Democrats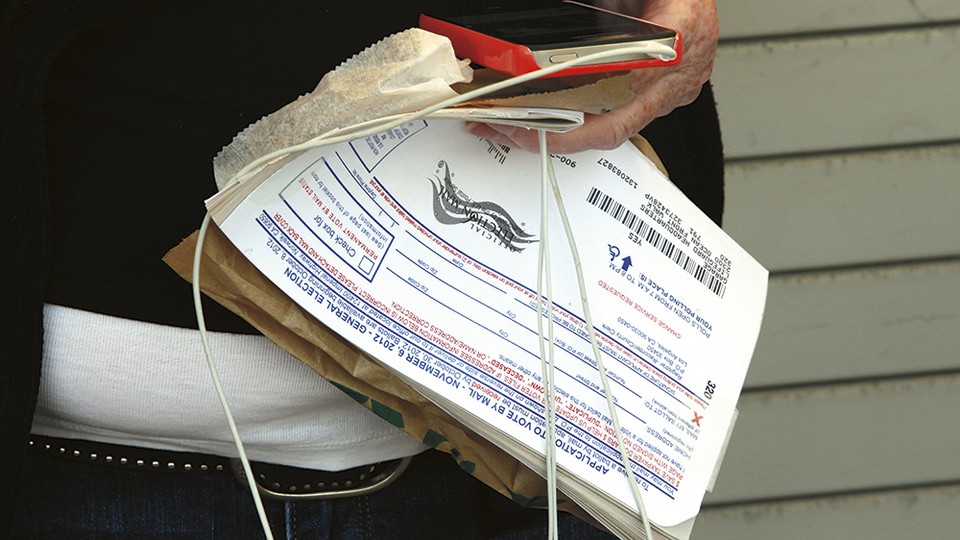 Republicans are hearing no shortage of advice on how their House and Senate candidates can broaden their appeal as they begin eyeing next year's elections. Close the gap with Latino voters. Recruit stronger challengers. In all circumstances, stop talking about rape.
But to truly win big, Republicans need to fix their campaign operation, and they know it. The failure to take the Senate and some of the lost seats in the House — not to mention the presidential election — resulted from failures on the ground as well as missteps in messaging, strategy, and demography. These problems have the party examining ways to improve, among other things, polling, turnout operations, and voter persuasion. The difficult fact that party leaders have accepted is that in some races last year, Democrats simply ran more modern, sophisticated campaigns.
Now, the National Republican Congressional Committee has begun a comprehensive effort to assess why its preelection polling in some races differed substantially from the final vote tallies. Republicans at all levels believed that turnout among minorities and Democratic-leaning voters would recede from its 2008 high, and they based their projections on that assumption. Democrats, led by the Obama campaign, focused on making sure they not just matched but exceeded those levels — and they succeeded.
The NRCC's in-house examination will include discussions with pollsters nationwide who worked with Republican House candidates last year, focused in particular on how they judged — or misjudged — their congressional district's demographic makeup.
But the issues that need to be addressed go beyond misleading polls. The committee is also vowing to improve the party's digital outreach, another area in which Democrats held an advantage last cycle. "We're spending a considerable amount of time, energy, and resources getting to the bottom of what happened, to figure out the most efficient and best way to run campaigns for '14," says Rob Simms, the NRCC's newly installed political director.
That effort will begin, he said, with throwing out all historical models for polling. The party last year mistakenly assumed turnout would be less favorable for Democrats than it was in 2008. "I don't think you can start from that point anymore," Simms said. "There's one lesson we should learn from the past two cycles: Historical norms don't apply anymore."
There's no consensus about how far the GOP needs to go; Republicans insist the gap is far smaller than the popular perception. But Democrats suggest it's large enough that the GOP cannot make up the ground in less than two years — so long as their own party doesn't get complacent.
For instance, Tim Kaine's Senate campaign in Virginia against Republican George Allen was supposed to be one of the most closely fought, well-funded battles for the upper chamber. But Mo Elleithee, the former Hillary Rodham Clinton spokesman who was a consultant to Kaine, can tick off a litany of areas in which Kaine's campaign operated at a higher level. The campaign's mobile website was built specifically for smartphones; Allen's mobile site was simply a shrunken version of what would appear on a desktop computer. Moreover, Kaine's site would tailor its content to visitors' locations — a voter in Northern Virginia, for example, would see something much different than someone in Virginia Beach.
Kaine's outreach, Elleithee says, was also more sophisticated than Allen's; the former targeted individual households while the latter focused on the broader, more traditional method of reaching out to entire precincts. "What all this gets at is, we were running much more modern and personalized campaigns," Elleithee says. "It was the individual campaigns targeting the voter, as opposed to the broad brush that the other side seemed to use."
Democrats have built these types of campaigns out of necessity. Their coalition of young and minority voters is inherently more difficult to reach with traditional voter-contact methods. Television ads don't work with voters who don't watch live TV. Landline-based polls don't reach voters who only own mobile phones.
The GOP, meanwhile, was still focused on its older base of supporters. No need to build a high-end mobile website if grandma doesn't use a smartphone. That same dynamic could continue to hinder the GOP next time. "A lot of the incentive for developing technology is greater for the Democrats because of the coalitions they have put together," says Michael Podhorzer, the AFL-CIO's political director and the chairman of the Analyst Institute, a progressive group dedicated to developing new and better ways to reach voters. "And that makes it harder for Republicans to invest as much. It's also self-limiting, because they're not reaching those other audiences."
Republicans counter that the Democrats had one main advantage last year: Obama's campaign. While the GOP readily concedes that the president ran a great race, Obama won't be on the ticket in 2014, and it's highly unlikely that his campaign operation, now a tax-exempt group, can match the level of enthusiasm and resources seen in 2012. Presidents have traditionally watched their party suffer losses in the midterm election, a fact Democrats discovered painfully in 2010. Participation among minorities also drops in off-year elections, meaning that the electorate's makeup next year could look more like 2010 than 2012.
With those advantages in hand, it's possible the GOP doesn't need to overhaul as much as it needs to tinker, at least as far as its on-the-ground tactics are concerned. Then the party can turn to the little things, such as its vision, agenda, and message.