What Texts From John Kerry Would Actually Look Like
Don't expect to see hot memes like Texts from Hillary spring up around the new secretary of state.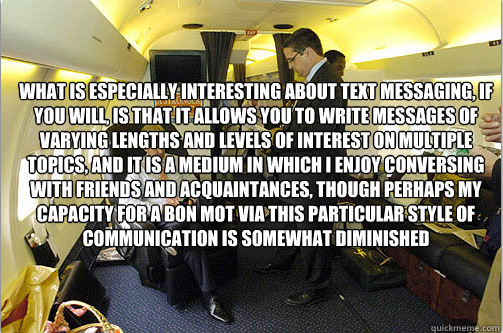 John Kerry was confirmed by the Senate Thursday afternoon by a vote of 94-3. (Republicans Ted Cruz, Jim Inhofe, and John Cornyn opposed him.) That means the Massachusetts senator will take over the State Department.
It also means a rather less glamorous regime in Foggy Bottom. Remember the great Tumblr Texts from Hillary? As soon as Kerry was confirmed this afternoon, the Internet started trying to come up with Texts from John. But let's be clear: The famously long-wided, dry, professorial statesman isn't likely to text zingers -- he probably sends messages more like this one.