The Rocky Times of Obama and Karzai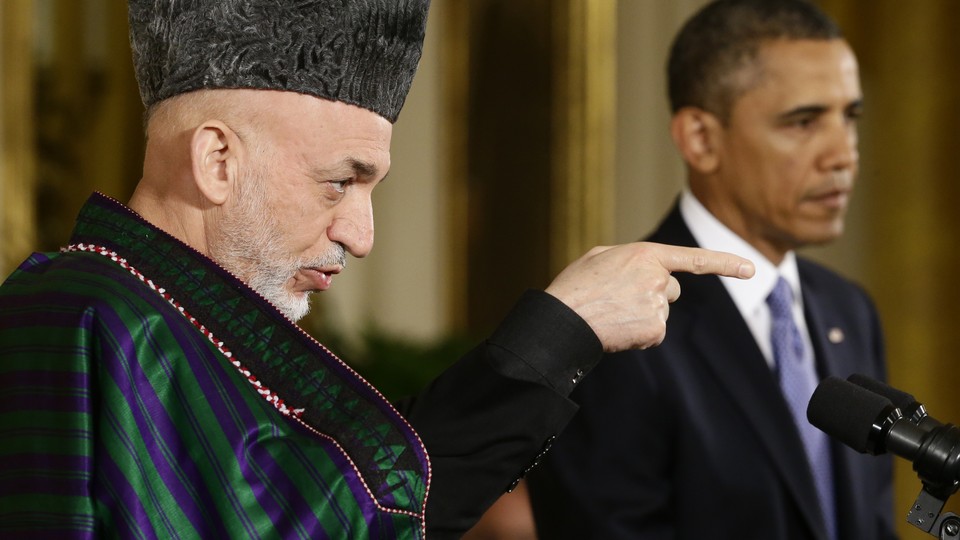 President Obama and Afghan President Hamid Karzai are having lunch at the White House today for yet another frank discussion on America's longest war.
Over the last five years, the relationship between the two leaders has been tense and sometimes strained. Obama calls their talks "blunt" and Karzai is known for being combative in negotiations. Now, they have to discuss a transition of military power that could see most or all U.S. troops leave Afghanistan by 2014.
Some key moments in the relationship: