'The Future of the Conservatism': More of the Same, Apparently
When the leading lights of the movement gathered for the weekend to regroup from 2012, they had their work cut out for them. Not that they took it up.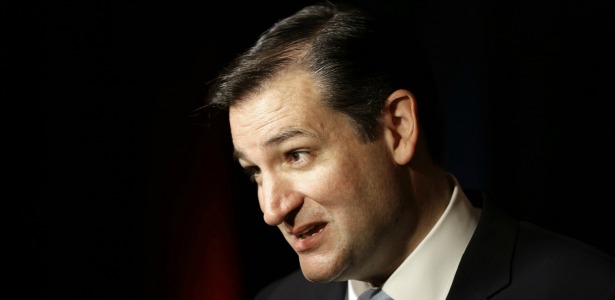 The bleak tenor of this year's National Review Institute Summit was clear from the panels, which bore names like, "What is Wrong with the Right?" "Does the Constitution Have a Future?" "The Way Out of the Fiscal Mess?" and "Do Demographics Doom the Right?" The conference seemed poised to focus on how to reinvent the conservative moment and halt the impending apocalypse.
But anyone expecting a chastened group ready for harsh truths and new realities in the way of the right's political catastrophe in 2012 would have been disappointed. There was remarkably little discussion of what should be done to bring in fresh blood and political ideas to the so-called New Right coalition during the summit in Washington. Aside from a few skirmishes over immigration reform and John Fund's proposal for a politically charged, youth-friendly web-video series, it was more of the same: dire predictions that America was going the way of Europe, lionization of Ronald Reagan, and a stubborn refusal to moderate socially conservative stances.
Rather than coming up with new ideas, conservatives seemed as confident as ever that their ideas appeal to a majority of Americans, proclaiming a seemingly moral victory over the left and patting each other on the back. "The man who deserved a Nobel Prize more than [any winners] in the past century combined ... is Ronald Reagan," insisted newly elected Senator Ted Cruz of Texas. The Gipper's secretary of education, Bill Bennett, assured attendees that their team hadn't ossified since then, though. "The team we have in the field now for the conservative movement is greater than the team we had in the field in the days of Reagan," he said.
Such talk is typical fare at political gatherings, of course. But in this case, it reflects a denial that 2012 was any kind of ideological rebuke. Pollster Kellyanne Conway argued, for example, that a victory shouldn't have been too expected by conservatives, since no incumbent who didn't face a primary challenger has lost the presidency since Herbert Hoover. Cruz countered one of Mitt Romney's most infamous statements of the campaign, saying, "Republicans are and should be the party of the 47 percent." And following a campaign in which Romney and his allies lambasted President Obama for his handling of Israel and the president still won 70 percent of the Jewish vote, Cleta Mitchell, a powerful lobbyist, NRA board member, and American Conservative Union board member, returned to a question that has baffled conservative thinkers for years: "Why do Jews vote for Democrats who are against Israel?"
"Republicans are and should be the party of the 47 percent," said Senator Ted Cruz.
Social conservatism was conspicuous at the summit as a topic that organizers downplayed even as they seemingly staying supportive of hardline views. The last year marked the first time that more Americans support gay marriage nationally than oppose it, while two states voting to decriminalize marijuana in the last election. Meanwhile, 63 percent of Americans currently oppose overturning Roe v. Wade. If the nation isn't becoming socially liberal per se, it certainly seems to be moving toward a more permissive, libertarian posture.
And the gap on gay marriage and abortion is even more pronounced among younger voters. A group of younger conservatives -- not all, or even necessarily a majority, but definitely a growing portion -- are silent members of this demographic shift, and seemed disappointed by the omission of open debate on these issues at the summit. Meanwhile, many speakers and attendees seemed to be in denial of how badly issues poll nationally, especially with this younger demographic. "Once they get married and have babies they'll become more socially conservative," Ralph Reed of the Faith and Freedom Coalition assured me.
Equally telling, though, only two panels during the entire three-day event really focused on social issues: a Friday talk on abortion (which coincided with the first day of the annual March for Life) and a panel on marriage on Sunday. The latter of these panels, fascinatingly enough, featured one of the summit's only two openly gay men: Doug Mainwaring, of the National Capital Tea Party Patriots. (The other, venture capitalist Peter Thiel, didn't really address gay marriage.) But Mainwaring opposes gay marriage, putting him at odds with the two biggest gay Republican organizations, GOProud and the Log Cabin Republicans, both of which advocate for marriage equality. Neither had any official representatives on stage during the event, though GOPoud board member Bruce Carroll attended the conference as a blogger.
Nor was there a conciliatory mood on women's issues. During the marriage panel, sociologist Mark Regnerus argued that the government doesn't encourage "child bearing" enough. He pointed to birth control as part of the problem, saying the pill has "has split the mating market" -- whatever that means. While the Obama Administration's announcement last week that women will be allowed to serve in combat was met largely with indifference, opposition to the move was as implacable as always at the NRI summit -- if somewhat resigned. And some attendees were even more strident than the panelists. During the Sunday lunch session, a woman delivered a diatribe to my table about The Feminine Mystique author Betty Friedan, whom she called a fraud and a "Jewish Upper East Side Communist." (Friedan, it should be noted, lived on the Upper West Side.)
It's not that there aren't conservatives who want to see the movement move away from the socially conservative focus. But most of those who feel this way either wished to remain anonymous or spoke off the record, fearing internal backlash. One told me he would fear for his job at a conservative organization were he to speak out about his social libertarianism. Many younger attendees seemed to sense an internal shift on social issues within their own generation of conservatives but expected it would take some time before anyone on the right was willing to go public with it.
Underlining the Brigadoon-like vibe at the summit was an overall lack of diversity. Male speakers outnumbered female ones four-to-one. Only one panel featured more than one minority, and that was at the close, when former Rep. Artur Davis, unsuccessful House candidate Mia Love, and Louisiana Governor Bobby Jindal spoke in quick succession.
Though the summit was titled "The Future of Conservatism," the unavoidable lesson of the weekend is that the future is likely to look a lot like the past. Cruz's call for House Republicans to cancel their New York Times subscriptions and Amity Shlaes's stark insistence that America must choose between becoming Texas or becoming Detroit are classic red meat for the conservative crowd. But they do little to address the driving policy concerns, especially on social issues, that have increasingly weighed on conservatives in recent election cycles.