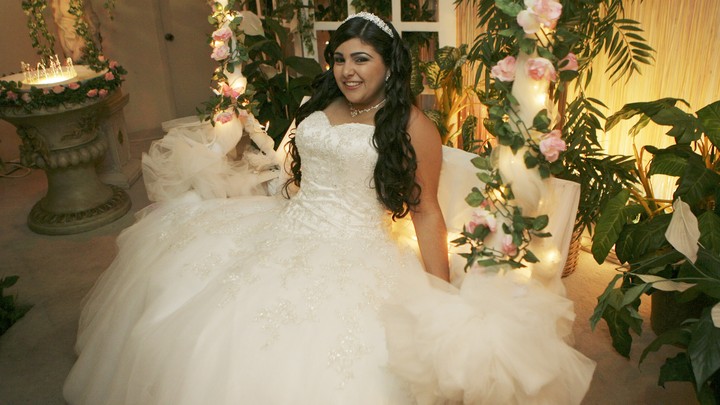 The desire to connect with America's growing Hispanic and Latino audiences has marketing firms parsing data, looking to help clients make sense of shifting demographics. 
With the growth in immigration and U.S.-born Hispanics and their families, the marketing firm Experian has produced an analysis concluding that ...
 
16%
in the U.S. ages 6 and older
identify as Latino or Hispanic 
This figure is up 2 percentage points from 2006, when this figure was 14 percent.
The report also points to a youth boom, saying that 1,008 Latina girls in the United States turn 15 each day (tying that to the traditional coming-of-age celebration of quinceañera), up nearly 8 percent from 2006. But the other striking figure is among Generation Y and younger:
~25%
in the U.S. ages 6 to 34
identify as Latino or Hispanic 
These numbers are in addition to census data showing that the U.S. population growth in general will slow, then skew older and more diverse by 2060.
This article is part of our Next America: Communities project, which is supported by a grant from Emerson Collective.
We want to hear what you think about this article. Submit a letter to the editor or write to letters@theatlantic.com.