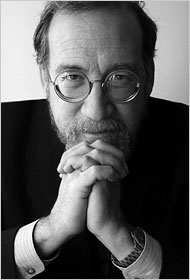 I am shocked by the news just now that Richard Ben Cramer has died at age 62, of lung cancer.
His book
What It Takes
is the first book I tell anyone interested in American politics, American culture, and American journalism to read. It is timeless and yet timely, since its cast of characters -- those competing for the presidency in 1988 -- includes our current vice president, Joe Biden. It is also a remarkably empathetic and humane look at politics and politicians. If you want to understand what keeps these people going, how they can stand it, what they have to endure and why they endure it, this is what you should read.
(The second book on my list is Garry Wills's
Nixon Agonistes
; Wills, now 78, happily is still in action.)
I never met Richard Ben Cramer but felt as if I knew him from his writing. Sympathies to his family. His work will last.
___