Report: Half of Grads to be Nonwhite by 2020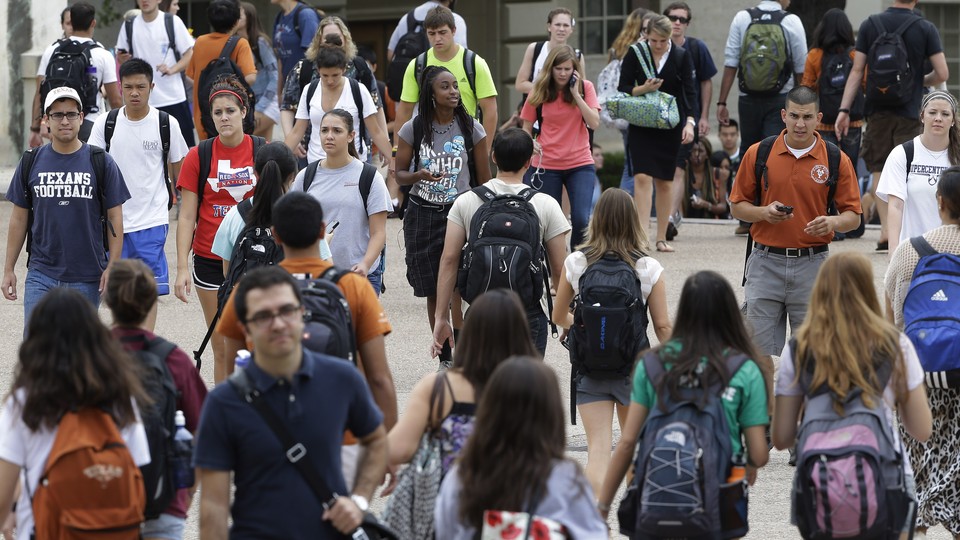 The number of students of color who apply for college is projected to increase in the next decade, as size and pool of high school graduates becomes increasingly more diverse, the Chronicle of Higher Education reports.
Nearly half of public school graduates will be nonwhite by 2020, up from 38 percent in 2009, with Latinos, Asian-Americans, and Pacific Islanders fueling much of the growth.
Citing a recent report "Knocking at the College Door," the article notes that immigration patterns and birthrates are behind demographic composition shifts.
In five  states — Arizona, Florida, Georgia, Maryland, and Nevada — high-school graduation classes are projected to be minority-majority, bringing the total number of states with majority nonwhites to 10, plus the District of Columbia, according to the Western Interstate Commission on Higher Education, which produced the report.
(States alreadt at majority-minority are California, Hawaii, Mississippi, New Mexico, and Texas, plus D.C.).
These demographic changes will create opportunities and challenges for colleges and universities to ensure that students graduate into the workforce with the skills to compete for 21st-century jobs, the report's authors stressed.
Want to dig deeper? Here are some relevant stories from around the Web.
Shrinking High-School Graduate Ranks Bear on College Recruiting
New Report Projects High School Graduating Class Will Be Smaller, More Diverse 
Correction: This story's original headline stipulated college students, not high school graduates, will be majority of graduates within eight years.