Racial Trends: Federal Aid for Needy Families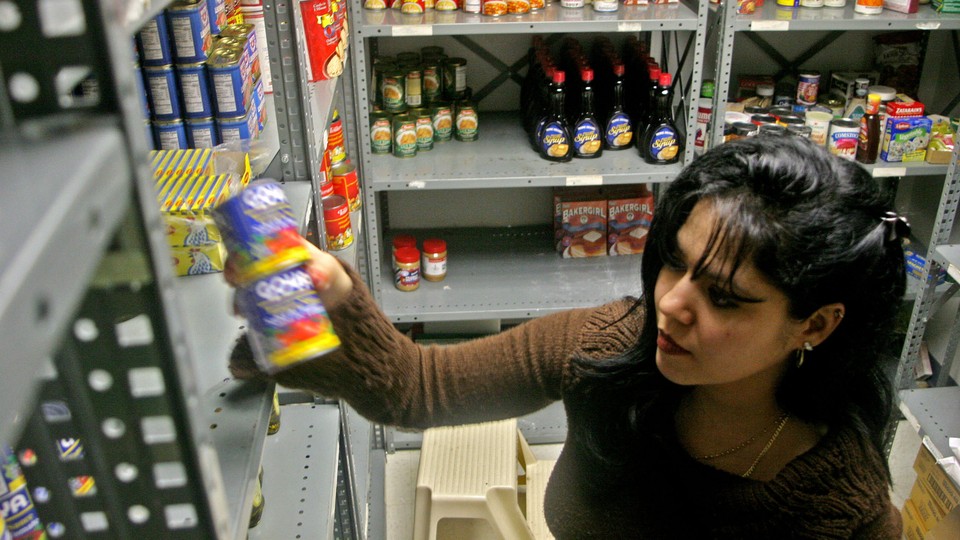 In the months leading to the so-called fiscal cliff, politicians on both sides of the aisle made the case on the costs of slashing benefits, including those for lower-income individuals. In a way, the conversation highlighted the looming growing clash of two demographics: minorities and a graying generation.
"Over time, the major focus in this struggle is likely to be the tension between an aging white population that appears increasingly resistant to taxes and dubious of public spending, and a minority population that overwhelmingly views government education, health, and social-welfare programs as the best ladder of opportunity for its children," National Journal's Ronald Brownstein wrote.
A recent report by the nonpartisan Congressional Research Service found that for the 2011 fiscal year, taxpayers spent about $746 billion on about 83 federal welfare programs, including Head Start, Federal Work Study, Workforce Investment Act Adult Activities, and programs for foster-care children. The figure reflects federal and matching state spending.
The report, produced at the request of members of the Senate Budget Committee, found that the share of federal spending on 10 of the 83 programs has doubled in the past 30 years.
One of the welfare programs getting congressional scrutiny is the Temporary Assistance for Needy Families, a block grant that helps move individuals into the workforce. Most TANF support is in the form of cash aid, social services, or employment training.
The amount of federal spending on this program has fluctuated since fiscal year 2008, according to the CRS report. That fiscal year, TANF's combined cash, workforce, and social aid was nearly $17.7 billion, of which about a $6.5 billion is in cash assistance.
On average, about 1.85 million families needed TANF support each month in FY 2010, according to a separate report by the Health and Human Services Department. About 31 percent of all TANF recipients are in California, totalling about a half-million families. New York ranked second.
Overall trends by race show that in the past 10 years, the percentage of blacks receiving TANF cash assistance decreased starting in 2001, while the share of Latinos has increased since 2004, concurrent to a rise in population.
The percentage of white families receiving TANF cash benefits, on the other hand, remained relatively steady even though the U.S. Caucasian population is in decline, by percentage.
Census data shows that whites accounted for 72.4 percent of the population in 2010, and blacks and Latinos made up 12.6 percent and 16.1 percent, respectively.
Liz Schott is a senior fellow with the Center on Budget and Policy Priorities, in its Welfare Reform and Income Support Division. She said that the overall number of people receing TANF aid has declined but not necessarily because fewer people are rising out of poverty. The graphic below shows a 10-year trend of those who received TANF cash assistance: