Obama's Speech Contained Little Outreach to Republicans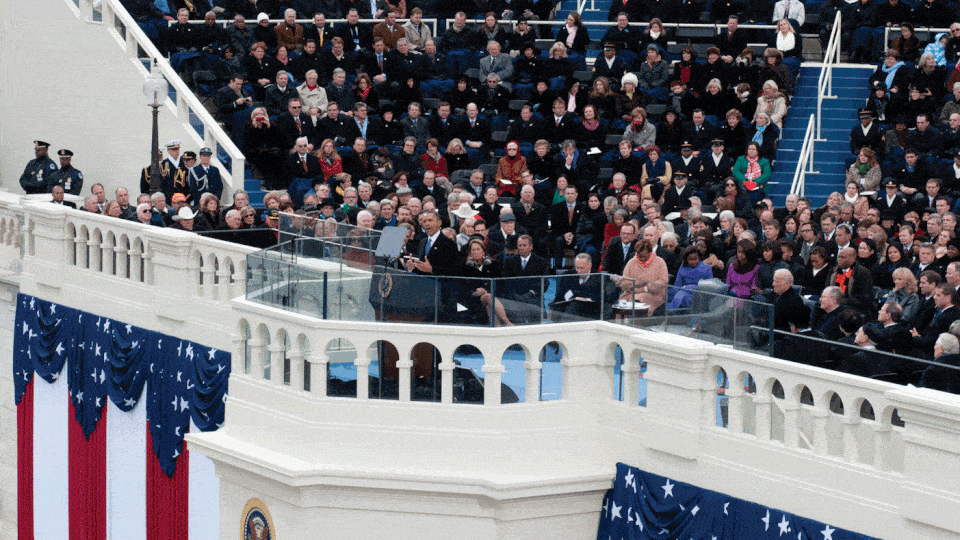 President Obama's inaugural address shed new light on his second-term legislative priorities but did little to win over Republicans in the House who unswervingly opposed his first-term agenda.
In contrast to many of his predecessors, the president made little effort at his inauguration to reach out to the Republicans who oppose him. "It was almost like it was a speech for a Democrat endorsement meeting rather than trying to reach out to Republicans who control the House to try to govern," Rep. Pat Tiberi, R-Ohio, a strong ally of House Speaker John Boehner, complained to The Columbus Dispatch shortly after the address.
House Majority Whip Kevin McCarthy, R-Calif., was more cautious, telling National Journal Daily, "I'll wait and see how we can react and work together." House Budget Committee Chairman Paul Ryan, R-Wis., was terse in his reaction, calling the speech "well-done" and "shorter than usual." Sen. Rob Portman, R-Ohio, said the president "missed an opportunity "¦ to talk about how we can work together, Republicans and Democrats, Congress and the administration."
The president's decidedly assertive and confident address was the second step in a three-part process to take him from his reelection victory in November to his second-term dealings with Congress. The first step was his feisty press conference last week, in which he took on congressional Republicans. The second was Monday's inaugural address, which sketched out an activist, progressive agenda only barely related to his centrist address four years ago.
The final step comes in 21 days, when he gives his State of the Union address. That is when members of the House and Senate will find out what issues the president puts at the top of his legislative wish list. Surprisingly, there was more detail in Monday's address than is normal at inaugurations. He singled out the issues of immigration reform, climate change, gay rights, and voting rights.
"It was sort of halfway between a campaign speech and a State of the Union," said veteran Washington analyst Stephen Hess of the Brookings Institution. "It was as if he was pointing the way to the State of the Union, where he will fill in the details. But there were more details and more mentions of things like climate warming or immigration and same-sex marriage than you typically find in an inaugural speech, which usually have one big theme."
The White House plan was to package this speech with the State of the Union, according to senior adviser David Plouffe. Appearing on CNN on Sunday, he said Obama's inaugural address would "lay out his vision for his second term and where he thinks the country needs to go in the years ahead." Then, on Feb. 12, he will provide "a detailed agenda and blueprint."
Plouffe also left no doubt that the inaugural appeal to average citizens was no accident. "We are trying to enlist the American people in these debates," he said. "The only way change is going to really happen and we make progress is the American people. It's one of the lessons of the first term. They need to be involved."