Obama vs. the Flies of Washington, Round 2
This city is full of flies. Sometimes Obama can knock one off with his bare hands. Sometimes a fly wins.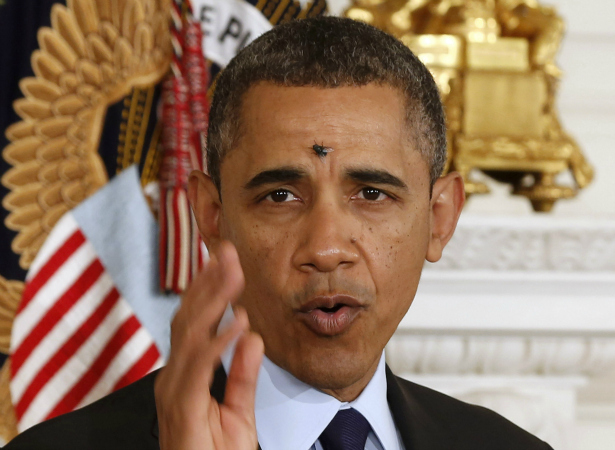 Remember that time President Obama swatted a fly with his bare hand during an interview with CNBC at the White House and everyone called him a fly ninja?
Well, today the flies had their revenge during presidential remarks at the White House, when one, uh, flew around his head and for a brief, glorious moment -- captured, above, by Reuters photographer Larry Downing -- landed smack in the middle of the presidential forehead.
"This guy is bothering me here," the president said, swatting at the creature.