N.M. Spends $1.1 Million on Remedial Math Lab for Collegians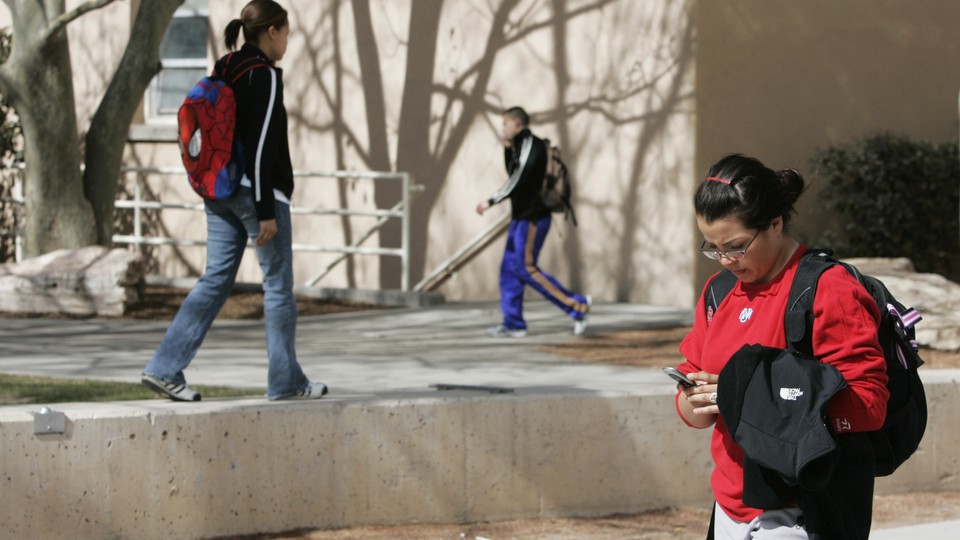 A new $1.1 million math lab at the University of New Mexico will focus on advancing students who arrive to the college underprepared for college-level math.The Math Learning Lab is scheduled to open Jan. 25, according to an Albuquerque Journal report. The site will be a place for students needing remedial math courses to get additional assistance, including nearly round-the-clock tutoring.
Colleges and universities across the country have struggled to graduate students who arrive on campus with weak math and English skills. National studies indicate that some 37 percent of all first- and second-year college students have needed at least one remedial college course. Last year alone, students and states spent $3 billion on such courses.
By race and ethnicity, blacks and Latinos are overrepresented in such prep courses. A staggering 47.3 percent of blacks, 45.1 percent of Hispanics, and 43.9 percent of Native Americans took brush-up course work, according to a 2011 College Board study.
Here's a quick glance at the University of New Mexico's enrollment figures for spring 2011 by race and ethnicity:
Whites: 41.37 percent
Hispanics: 40.17 percent
American Indian: 6.15 percent
And here are some highlights from the story:
The lab will have traditional lectures coupled with a computer-program component to allow students to learn at their own pace.
The math learning lab will have tutors available at least 60 hours a week. 
At one point, students took the same remedial class multiple times, including some students who repeated the class five or six times.