Is Gabby Giffords the New Jim Brady?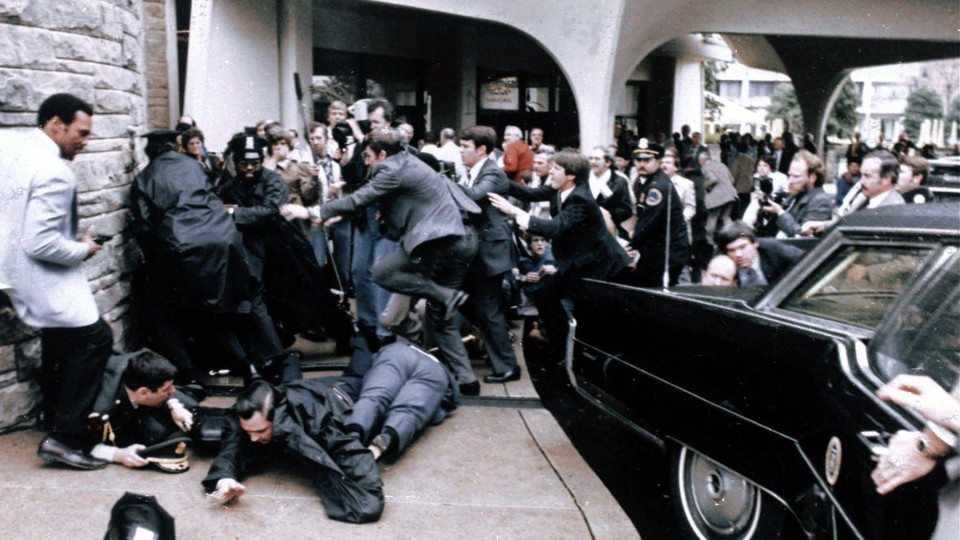 As former Rep. Gabrielle Giffords announced her efforts to prevent gun violence on Tuesday — exactly two years after she was shot in the head while meeting with constituents — some gun-control advocates say they see a powerful new symbol for their cause.
"Who could express more than she can what it is like to be a victim?" said Sarah Brady, chairwoman of the Brady Center to Prevent Gun Violence.
Brady would know. After her husband, James Brady, was shot and partially paralyzed during an assassination attempt on President Reagan, the couple became leading advocates in the push for gun control. Their lobbying efforts helped pass the Brady Handgun Violence Prevention Act, which ushered in background checks for firearms in 1993.
Now, as the Obama administration readies its own gun-control plan in the wake of a school shooting in Connecticut and is joined by advocates such as New York Mayor Michael Bloomberg, Brady says that Giffords could be a powerful messenger, despite the limitations wrought by her injury.
"I think there's a lot of momentum," Brady said. "The only problem is that, having worked in the House and Senate for years, it's not an easy place to go up against."
On Tuesday, Giffords and her husband, former astronaut Mark Kelly, launched their new gun-control campaign, Americans for Responsible Solutions, which will raise money and lobby on behalf of controlling gun violence. In announcing the group, and in the aftermath of the Connecticut shooting that left 20 children and six adults dead, Giffords simply told ABC News's Diane Sawyer, "Enough."
Her husband amplified her thoughts. "I'm hopeful that this time is different, and I think it is," he said in an interview set to air on Tuesday night. "Twenty first-graders being murdered in their classrooms is a very personal thing for everybody."
The clout and emotional appeal that Giffords carries, even two years after the shooting and despite a difficult recovery, is apparent. From her appearance at the Democratic National Convention in September to her statements at the trial of her would-be assassin, Jared Loughner, in November, she remains a powerful presence.
"The whole nation respects and loves this woman; it's hard not to," said Ladd Everitt, communications director for the Coalition to Stop Gun Violence. "She shouldn't even be standing on two feet with the type of traumatic injuries she suffered. The physical and emotional and spiritual strength of this woman is unbelievable and incredible."
While it remains to be seen whether gun-control activists can gather momentum, gun-rights groups are not yet willing to back down. On Jan. 19, two days before President Obama is inaugurated, advocates will hold a "Gun Appreciation Day," gathering in gun shops, shows and ranges across the country.
Although recognizing Giffords as a respected leader, Larry Ward, the president of Political Media and the organizer of the gun-rights day, maintains that what happened to her might have been different if guns were more readily available.
"What happened to Gabby Giffords is a bad thing," Ward said. "We just have to tell people we don't live in Utopia. The Left wants to live in Utopia, this utopian world, this delusional world where a law is going to prevent criminals from taking bad actions. That's not the case. It's never been. It never will be."
Brady, who understands well the power of the gun lobby and the gridlock in Washington, said, "There's not an appetite for these folks to show courage very often." Still, she believes that Giffords can play an important role.
As Brady put it, "It's exciting to see her speak out and become a symbol."