Instapundit Is Too Controversial for These Utah Republicans
One of the most popular conservative bloggers had a speaking gig cancelled because he favors gay marriage.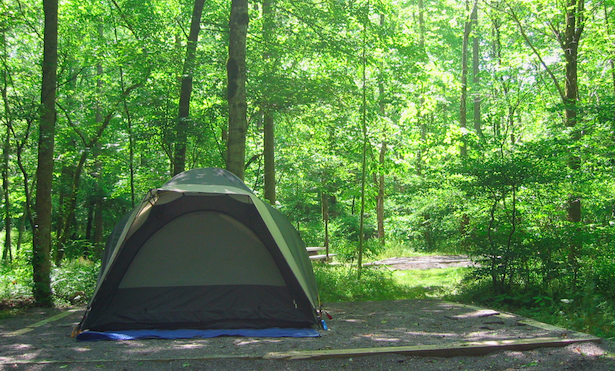 Professor Glenn "Instapundit" Reynolds shared a dispiriting anecdote on his popular blog earlier this week:

So over the years I've often said that in my ideal world, happily married gay couples would have closets full of assault weapons. You'd think that right now, with all the gun-owner-hating going on, that the second half of that statement would be the controversial part. But you'd be wrong. I was just disinvited from a scheduled speech by the Utah County, Utah GOP because -- after a special meeting to discuss the subject -- I was deemed "too controversial" because of my support for gay rights. Er, okay.

Having an unpaid speaking gig (which I seldom do anymore) canceled is no hardship. And people are welcome to believe what they want to believe, and invite whom they want to speak -- but as the GOP looks at why they're viewed as intolerant, well, this kind of thing might be part of it. "Big tent" or teepee? Your choice. But future inviters be warned: While I take a live-and-let-live view toward social conservatives, I'm not one myself. Take it or leave it.

I've been critical of Reynolds' blog at times, while complimenting the author's longer-form output on numerous occasions. Based on his book, op-eds, and law-review articles, I imagine he'd be a good speaker, and I can understand why the Utah County GOP invited him. What I can't understand is why they'd disinvite him or anyone else over disagreement on any single issue. According to their website, "We believe that marriage consists only of the legal union between a man and a woman and that no other domestic union should be recognized as a marriage or given the same or substantially equal legal effect."
Okay.

Why should they be afraid of listening to someone who thinks otherwise, especially if that person agrees with their positions on a whole host of other issues? In coming years more and more Republicans are going to share Reynolds' position. You'd think there'd be some value in hearing his perspective and, if you're the Utah County GOP, trying to persuade him that he's wrong. If you can't even discuss disagreements with friendly, sympathetic interlocutors, how are you ever going to succeed in talking to anyone who doesn't already agree with your positions? And what sort of right-leaning organization is so ideologically threatened by Reynolds that they have to hold a special meeting to talk over the potential controversy? They obviously thought they'd get some value from his presence or they wouldn't have invited him ... and they're willing to forfeit that value because the man favors gay marriage.