Hiring the Next Wave of Multicultural Librarians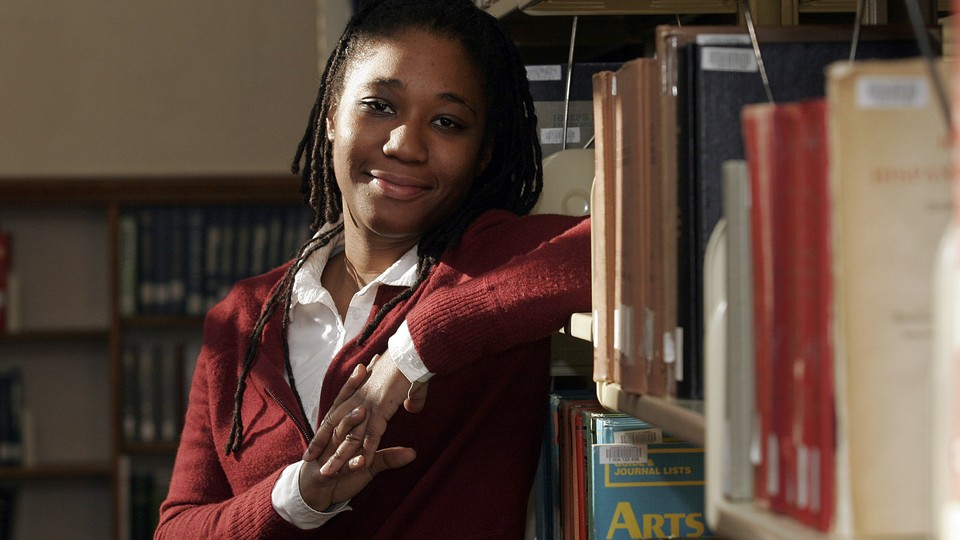 Jason Alston, a doctoral candidate in library and information science at the University of South Carolina, sometimes answers uncomfortable questions on why he selected his chosen career path.
For starters, he's preparing for a career in librarianship, an industry largely dominated by white women. As an African-American male, Alston is what some would consider a double minority. Many of his friends and relatives wonder about his future after having spent many years earning a master's and now a Ph.D. in library science. "What will you be doing all day?" "What's the future viability of libraries?" Someone even teased him once, "That's no kind of profession for a man."
Alston says he believes those inquiries shine a light on reasons his profession is struggling to recruit and retain credential librarians of color.
Maureen Sullivan, president of the American Library Association, says that while libraries are eager to keep up with technology, books, magazines, and other services that match the needs of the patrons, they're also committed to ensuring that librarians and staff understand the backgrounds and languages of the people they serve.
But more often than not, credential librarians — those with at least a master's degree in library and information science — don't look like the people they serve, something industry leaders hope to change as the nation continues to rapidly diversify.
At the same time, the public has come to rely more on services as a result of the economic downturn, seeking everything from assistance with job searches, resume creation, books, and computer training, among other things, says Mark Puente, director of diversity and leadership programs at the Association of Research Libraries. "It has created an environment where libraries are being stretched. Resources are dwindling."
"What we all know is that the complexion, the color, of this country is changing," Sullivan says. "[Libraries] are deeply committed to inclusion and providing information resources, consultation, and general help so that patrons become effective members of the community."
In 2006, Sullivan's organization began documenting the demographic breakdown of the librarianship workforce, including those in academic, public, and school libraries. The American Library Association's "Diversity Counts" report revealed that a significant majority of credential librarians were women between the ages of 45 and 54.
Believed to the be the first of its kind, the analysis found that fewer than 13 percent of the nearly 110,000 credential librarians, including those with at least a master's degree in library science, were racial and ethnic minorities, an uptick from 9 percent in 1990. In 2000, academic librarians were slightly more diverse than their counterparts in public or school libraries, the study showed. "The 2000 data does not reflect the national recruitment efforts initiated by the ALA and others beginning in the late 1990s," Keith Michael Fields, executive director for the association, lamented at the time the report was released.
Minorities weren't doing much better a decade later. Of the 118,666 credential librarians, nearly 88 percent were white, the library association determined after it reviewed 2009-2010 American Community Survey data. Minorities working in the nation's public libraries, academic and school branches had made small gains from 11 percent in 2000 to 12 percent in 2010. At 5.2 percent, African-Americans were the minority group to have the largest representation, followed by Latinos (3 percent) and Asian-Americans (2.3 percent).
For the librarian workforce to reach parity with the nation's demographics, which is estimated at nearly 37 percent of the total U.S. population, Puente stresses, "we would have to hire tens of thousands of librarians of color. That's not going to happen."
Future of Librarianship
Puente stresses that the nation will see a wave of retirements in the next decade, creating a need for librarians in public and private settings.
This is among the top reasons Alston, who was a former print journalist, decided to get his master's in library science at North Carolina Central University. Aside from helping others find information, he saw an industry with better salaries and perhaps more job security, something that he's beginning to question as politicians across the country constantly threaten to slash funding for these institutions.
After finishing his master's in 2008, he secured employment as the first diversity resident librarian at the University of North Carolina at Greensboro. He worked as a reference librarian at Forsyth County Public Library in Winston-Salem before starting his doctoral program in 2011.
One way library associations are helping increase the pipeline of scholars trained in library science is by creating scholarship and mentorship programs for Latinos, African-Americans, Native Americans, and Asian-Americans to pursue librarianship careers.
One of the best-known programs is the American Library Association's Spectrum Initiative, a multimillion-dollar effort to diversify the nation's librarian workforce. Students receive financial support and professional development to fast-track their careers in library science.
Puente was one of those recipients. He first became interested in library science in 2003 while doing his graduate work at the University of Arizona's School of Information Resources and Library Science.
Puente, who is the first in his family to obtain a college degree, noted that his father, who worked as brick mason, had one goal for his children: that they wouldn't end up doing manual labor.
But when Puente told his parents he wanted to obtain a master's degree in library science, his father couldn't understand why his son wanted to spend more years in college to work putting books on shelves.
"That's probably the biggest perception our profession has," he said, adding that minority communities don't understand the scope of the work, skills, and preparation necessary to become a librarian. One of his main missions, he said, is changing that perception among communities of color.