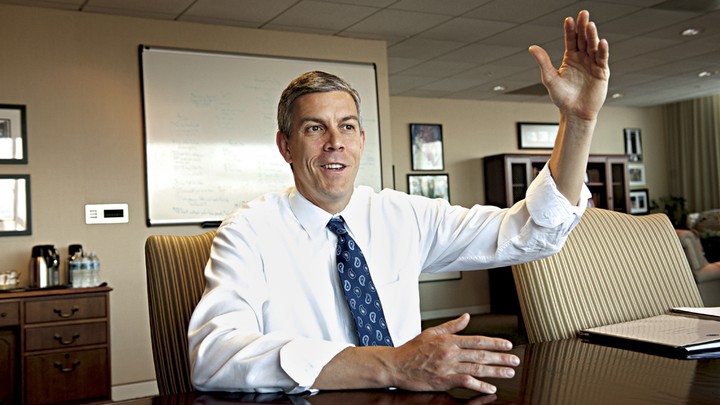 The good news is American kids are graduating from high school at a rate better than any time since 1976; the bad news is about 20 percent still drop out, most of whom are minorities.
The Education Department released data from the 2009-2010 school year that are cited in an Associated Press article that includes an interview with Education Secretary Arne Duncan.
While the average graduation rate for the 3.1 million students was 78 percent, here is the dropout graduation rate by race:
2%
2%
5%
6%
7%
Whites
Asians and
Pacific Islanders
Hispanics
Blacks
American Indians,
Alaska Natives
The figures are from the National Center for Education Statistics' report (pdf), "Public School Graduates and Dropouts from the Common Core of Data: School Year 2009-2010."
Also from the report, on the positive side, here is the average freshman graduation rate — meaning students who secure a diploma within four years and are now about 21 years old: 
93.5%
83%
71.4%
69.1%
66.1%
Asians and 
Pacific Islanders
Whites
Hispanics
American Indians,
Alaska Natives
Blacks
Across the United States, the AFGR was highest for Asian/Pacific Islander students (93.5 percent) (table  2).  The rates for other groups were 83.0 percent for White students, 71.4 percent for Hispanic students,  69.1 percent for American Indian/Alaska Native students, 3and 66.1 percent for Black students. 3
This article is part of our Next America: Higher Education project, which is supported by grants from the Bill & Melinda Gates Foundation and Lumina Foundation.
We want to hear what you think about this article. Submit a letter to the editor or write to letters@theatlantic.com.