Harry Reid Poised to Strike on Filibuster Reform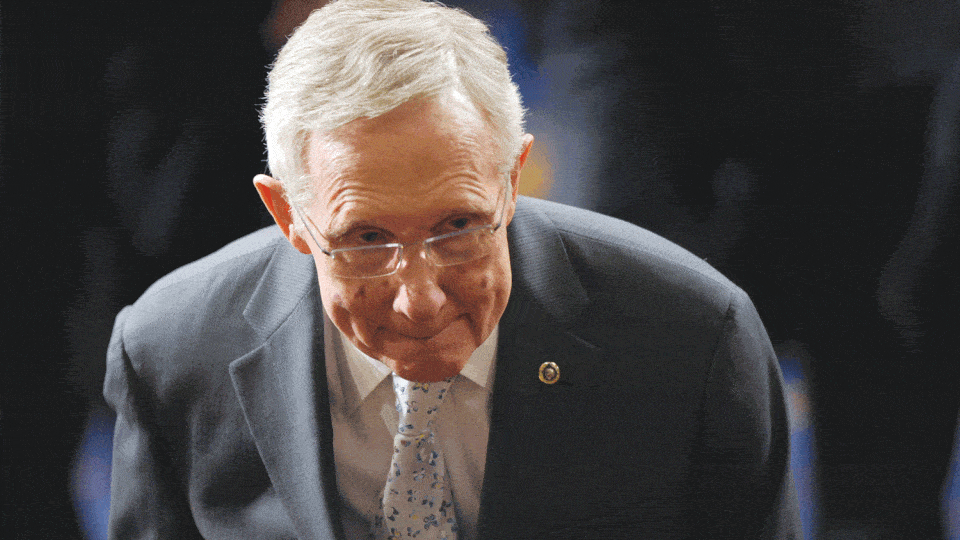 In what could be the culmination of a years-long push to reform the Senate's filibuster rules, Majority Leader Harry Reid, D-Nev., is poised to announce as early as this week whether he has struck a deal with Minority Leader Mitch McConnell, R-Ky., to alter the parliamentary procedure or if he plans to adopt the rule change with only Democratic support.
In question is whether the notoriously change-resistant Senate can reform a rule critics charge has made the chamber nearly unworkable, but  defenders say protects the rights of the minority party. For supporters, it might also be the best chance of approval for an effort once regarded as a long shot.
Although a timeline is unclear, the move could happen fast. A spokesman for Reid said Monday that the reform package could be unveiled as soon as within "the next 24 hours."
"Senator Reid will want to discuss this with his caucus before we would have any announcement," Reid spokesman Adam Jentleson said.
For now, it remains uncertain how Reid plans to proceed. He has continued negotiating with McConnell in hopes of reaching a consensus with Republican senators about filibuster changes, one that would avoid acrimony on the Senate floor. But members of Reid's Democratic caucus — led by Sens. Jeff Merkley, D-Ore., and Tom Udall, D-N.M. — and their liberal allies have pushed him to adopt an aggressive set of changes with the support of only 51 members.
That possibility, dubbed the "nuclear option" when Republicans considered changing filibuster rules in 2005, has engendered controversy among some senators — even some Democrats who fear a similar tactic could be used when Republicans reclaim the majority. Typically, rule changes require a two-thirds majority vote, but supporters have said that only a simple majority vote is required because it would come on the first day of legislative action for the chamber.
In early January, Reid extended the Senate's first legislative day until Jan. 22. The maneuver gave him a chance to prolong negotiations with McConnell, and it's one he could use again in the coming days.
Democrats like Merkley and Udall have pushed Reid to include major reforms, such as requiring filibustering senators to literally talk the entire time. Other more moderate measures could include streamlining executive and judicial nominations and eliminating some, but not all, opportunities to filibuster to quicken the legislative process.