Giffords Lends Soft and Powerful Voice to Gun-Control Debate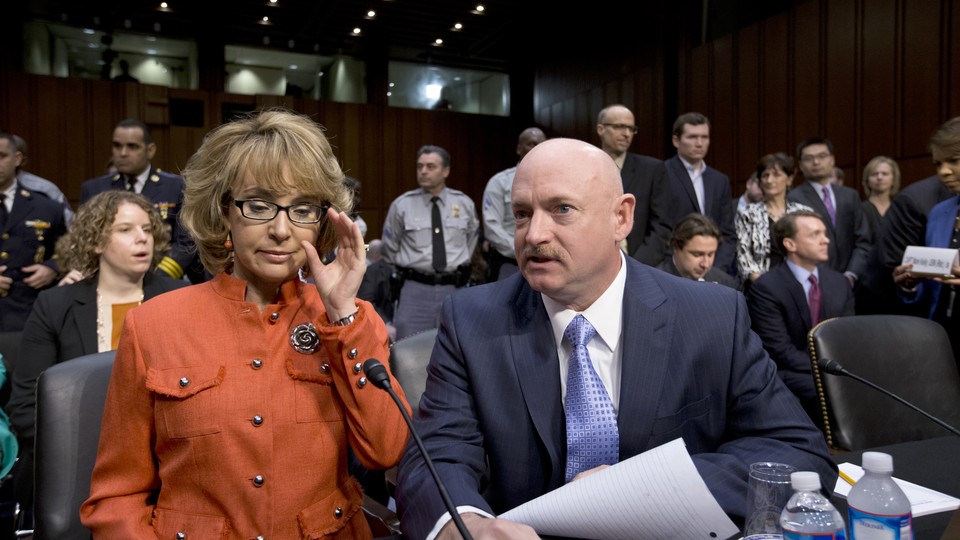 So few words. So much power.
Ex-Rep. Gabrielle Giffords, a victim of gun violence, lent her soft, halting voice to the cause of gun control with brief testimony Wednesday before the Senate Judiciary Committee.
"Speaking is difficult," she said, reading from a sheet of paper, punctuating every word with a poignant pause. "But I need to say something important. Violence is a problem. Too many children are dying. Too many children. We must do something."
The former congresswoman, who was shot by a gunman in her Arizona district two years ago, was a last-minute addition to the hearing about the nation's gun laws. Lawmakers are debating how to curb gun violence in the wake of the Sandy Hook Elementary School tragedy that left 20 children and six adults dead late last year.
"This is an important conversation for our children, for our communities, for Democrats, and for Republicans," she told her former colleagues.
Giffords sat next to her astronaut husband, Mark Kelly, who gently hugged her after the appearance.