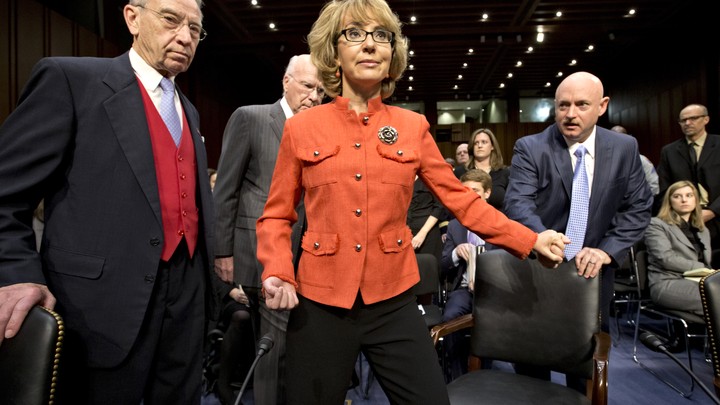 Below is the transcript of the opening statement made by former Rep. Gabby Giffords at Wednesday's Senate hearing on preventing gun violence:
"Thank you for inviting me here today. This is an important conversation for our children, for our communities, for Democrats and Republicans. Speaking is difficult, but I need to say something important. Violence is a big problem. Too many children are dying. Too many children. We must do something. It will be hard. But the time is now. You must act. Be bold. Be courageous. Americans are counting on you."
Giffords's handwritten notes (via Americans for Responsible Solutions)
We want to hear what you think about this article. Submit a letter to the editor or write to letters@theatlantic.com.