December Unemployment Figures Bring Mixed Results for Minorities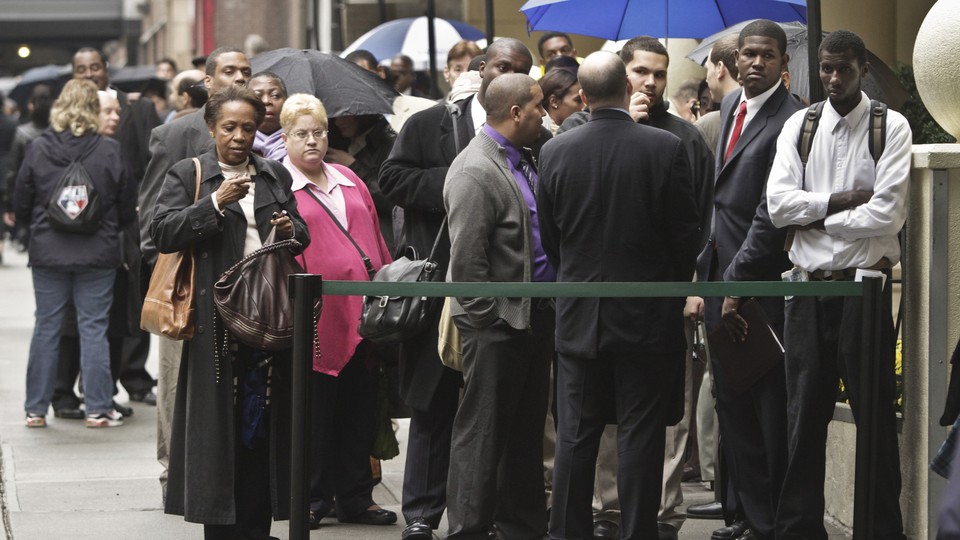 The overall December unemployment rate remained stuck at 7.8 percent, while minorities experienced some mixed results. Prospects for black Americans declined after modest improvement in November.
(Related From Quartz: December Jobs Report in 2 Graphs)
Labor Department figures show that the economy added 155,000 nonfarm jobs last month, mostly in health care and food services, but also some in the construction and manufacturing sectors. More than 12 million people looking for a job remained without one. An additional 1.1 million discouraged workers simply stopped searching for employment.
Nationally, the unemployment rate has hovered around 7.8 percent for four months.
The economic recession has hurt everyone, but the downturn has hit minorities especially hard. Hispanics and blacks have experienced higher-than-average unemployment rates, while Asian-Americans have suffered from long-term unemployment.
Here are figures on how major demographic groups fared in December:
Whites: 6.9 percent, up from 6.8 percent.
Hispanics: 9.6 percent, down from 9.9 percent.
Blacks: 14.0 percent, up from 13.2 percent.
Asian-Americans: 6.6 percent, up from 6.4 percent.
The health care field continued to see job growth. Last month, more than 45,000 jobs were added in ambulatory care services, hospitals, and nursing and residential-care facilities.
November Report: Unemployment Rate Still Stagnant for Minorities