Chuck Hagel's Independent Streak Backfires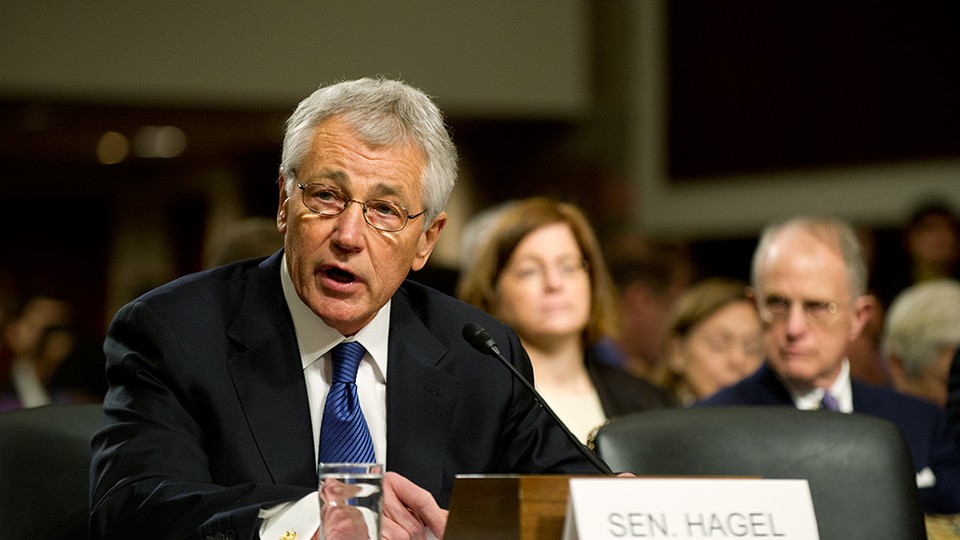 It was Sen. Lindsey Graham's turn. Republican senator after Republican senator had grilled Chuck Hagel over his comments in 2008 that "the Jewish lobby intimidates a lot of people" to do "dumb things." The South Carolina Republican jumped right in.
"Name one person, in your opinion, who is intimidated by the Israeli lobby in the United States Senate," Graham asked Hagel, a former senator and President Obama's nominee to head the Defense Department, in the fourth hour of his confirmation hearing.
"Well, uh, first," Hagel stumbled.
"Name one," Graham shot back.
"I don't know," Hagel responded.
"Well, why would you say it?" Graham asked.
"I didn't have in mind a specific person," a flustered Hagel said.
Hagel appeared before the Senate Armed Services Committee on Thursday to address previous comments, longstanding beliefs on Iran and Israel, and his overall worldview. What he found was how difficult it is for someone with a long history of speaking his mind to sell his now-politically correct positions.
Answering for his comments on the "Jewish lobby" and defending his votes on not declaring the Iranian Revolutionary Guard a terrorist group, Hagel often found himself speechless or backtracking on many of the remarks he made during and after his years in the Senate.
"I've already said I regret referencing the Jewish lobby," Hagel said. "I should have said pro-Israel lobby. I think it's the only time on the record I've ever said that."
Hagel's hearing confirmed that comments in a 2008 speech or a decision not to sign a letter supporting a certain pro-Israel policy in 2001 would potentially harm his Cabinet nomination. And although he prided himself on his independency, Hagel in recent weeks has sprinted to the mainstream and given answers that fall in line with the president's own positions.
Even though he stumbled at times to answer for his past comments, Hagel's opening remarks suggested he was prepared for the onslaught of questions about them, attempting to preempt some of the concerns that panel members would likely bring up.
"No one individual vote, no one individual quote, no one individual statement defines me, my beliefs, or my record," Hagel said.