7 Pressing Foreign Policy Challenges for Obama's 2nd Term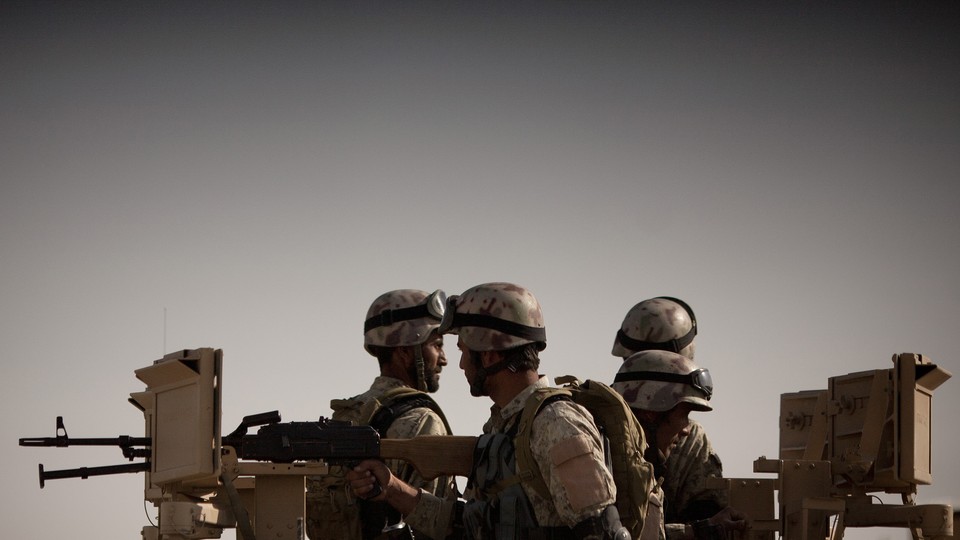 Now that President Obama's inaugural festivities are over, he will turn his attention to tackling gun control, immigration, climate change and a series of looming budget confrontations with Republicans. Obama and his aides hope that the winding down of the wars in Iraq and Afghanistan will help him maintain a focus on domestic priorities.
"Since 9/11, that region has been a sinkhole of American resources, lives and political capital," says Charles Kupchan, an expert at the Council on Foreign Relations. "The real drain of resources  is diminishing and I think that Obama will make sure that continues."
But as the crises in Mali and Algeria show, Obama will not have the luxury of focusing solely on domestic issues. A number of pressing foreign policy problems will demand his time and attention. Here is a look at seven big national security challenges he will face over the next four years:
Afghanistan and Pakistan: When Obama met earlier this month with Afghan President Hamid Karzai, the administration said it was considering removing all U.S. troops from Afghanistan when the NATO-led combat mission ends in 2014. Karl Inderfurth, a former assistant secretary of state for South Asian affairs, says the administration must make good on a promise of a responsible withdrawal. Also crucial for Obama will be managing the U.S. relationship with Pakistan, which has been fraught with tension. "Pakistan is a pressing priority because the whole withdrawal (and) transition taking place in Afghanistan could not be done successfully without some form of Pakistani cooperation," says Inderfurth, who is now with the CSIS think tank. "But Pakistan also is a country that, because where it resides in the region, because it is a nuclear power, because it is itself at risk of Islamic extremists, if something goes seriously wrong in Pakistan, this could be a serious national security threat to the United States." Having John Kerry as secretary of state will be an advantage. The secretary of state-designate has traveled there on behalf of the Obama administration and already has relationships with top officials.
Pivot to Asia and engaging new Chinese leadership: In 2011, Secretary of State Hillary Clinton's declaration of a "Pacific Century" signaled the start of a "pivot" to Asia that has involved stepped-up U.S. engagement in the region. As part of that effort, Obama traveled to Asia right after the election on a tour that included a historic visit to Myanmar. While many U.S. allies in the region have welcomed the U.S. engagement, the initiative is viewed warily in Beijing. The Obama administration has been seeking to reassure China that the pivot is not aimed at containing Beijing's influence. In November, Xi Jinping was named the new head of the Chinese Communist Party, taking over from Hu Jintao in a once-in-a-decade leadership transition. Establishing a good working relationship with the new Chinese leadership is critical.
Standoff over Iran's nuclear program: When Obama took office in 2009, he signaled a willingness to engage personally with Tehran, saying in his first inaugural speech that the United States would "extend a hand if you are willing to unclench your first." The gesture was aimed at showing Iran "" and U.S. allies "" that his administration was willing to try to diplomacy first to make headway on the nuclear issue. The West accuses Tehran of using its nuclear enrichment program to try to build a nuclear weapon while Iran insists its nuclear program is aimed at purely peaceful purposes of developing electricity. The outreach did not lead to any breakthroughs so the Obama administration shifted its focus to working with U.S. allies to put in place stiff economic sanctions. Years of sanctions are taking a  toll on Iran's economy. In the coming months, the United States will try direct talks with Iran. As he winds down the war with Afghanistan, the last thing Obama wants is another military engagement. But he has repeatedly said that a nuclear Iran is unacceptable. If sanctions and negotiations fail, the prospect of U.S.-led military action would grow.
Hotspots in Africa and the Middle East: The crises in Mali and Algeria serve as a bleak reminder that several smaller conflicts around the globe could engulf an entire region. The Obama administration has resisted involvement in the Mali conflict for a variety of reasons. But clashes with Islamic militants in Somalia and Yemen could increase, as the U.S. ramps up its drone attacks. Additionally, clashes with rebels in some Sub-Saharan nations, such as the Central African Republic and the Democratic Republic of the Congo have also garnered U.S. attention. If these conflicts grow, it might become necessary for the U.S. to put more resources and political capital in these areas.
Israeli-Palestinian conflict: Two days before Obama's first inauguration, Israel and Hamas agreed to a ceasefire to their three-week war that left nearly 1,500 Palestinian dead and chances for a peace deal slim. Four years later, the two sides find themselves in an equally precarious situation, fresh off a new conflict and with political conditions less than ideal. On Tuesday, Israelis are expected to keep Benjamin Netanyahu in power as prime minister, bringing with him a more hardened conservative coalition unlikely to support a broader two-state solution. Any new peace initiative must take account of a "loss of faith among both Israelis and Palestinians about the prospects of a real resolution," said Tamara Cofman Wittes, a senior fellow at the Brookings Institution. "Without paying attention to the politics, such an initiative is destined to fail." Wittes says that the U.S. can have intensive discussions with each side individually to get beyond these political divides and find a solution that could cement Obama's legacy.
Syria: President Bashar al-Assad's crackdown on the Syrian uprising has left 60,000 dead, according to United Nations estimates. The Obama administration has steered clear of military involvement but Washington is concerned about the potential that the Assad government might use chemical weapons. If that were to happen, it would cross a red line for the United States and could prompt military intervention. In any event, the humanitarian catastrophe from the Syrian conflict and its wider mplications for the region mean will demand constant monitoring.
"Reset" of the "reset" with Russia: Obama came into office in 2009 pledging a reboot in relations with Moscow, which had deteriorated in the final years of President George W. Bush's administration. The Obama administration viewed the "reset" with Russia as important to many of its foreign policy priorities, including the mission in Afghanistan and stepping up pressure on Iran over its nuclear program. Obama established a rapport with then-President Dmitry Medvedev and ties between the two countries improved. But Vladimir Putin is now president again and relations between Moscow and Washington have soured in recent months. In retaliation for the Magnitsky Act, which calls for U.S. sanctions on Russian officials who violate human rights, Russia has banned adoptions by U.S. families of Russian children. Obama is expected to visit Russia later this year. Analysts say the engagement will be important, though few believe there will be a huge improvement anytime soon in relations.