6 Reasons Obama Is Nominating Chuck Hagel for Secretary of Defense
Why did the president blink on the Susan Rice nomination but not on Hagel? History, personal friendship, bipartisanship, and trust are major factors.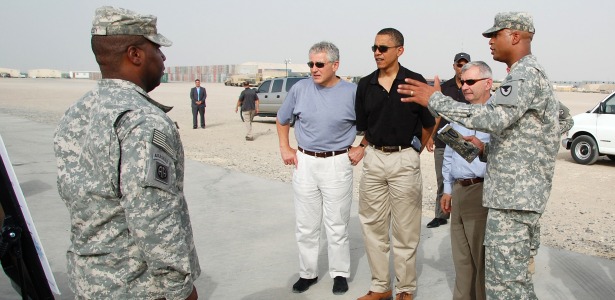 Reuters
Back at the 2004 Republican convention, when then-Senator Chuck Hagel was weighing whether to run for president in 2008, he paid a call on the Iowa delegation. His obligatory joke about his devotion to ethanol went over well. But then, to the puzzlement of some in the room, he started talking to his conservative breakfast audience about the United Nations and the need for multilateralism in tackling world problems.
Needless to say, that wasn't quite what we were hearing from the convention stage, or for that matter from anyone else in the GOP. Hagel didn't run for president. But as it turns out, his remarks ended up laying groundwork for a different kind of future -- as a potential defense secretary in the Obama Administration.
There are well known controversies associated with Hagel's expected nomination, involving everything fromclimate change and gay rights to Israel, Iraq, and Iran. But unlike the case of U.N. ambassador Susan Rice, who withdrew as a potential secretary of state nominee amid criticism from Republicans, President Obama is pressing forward with Hagel.
Given the huge battles looming over immigration, the national debt, and other issues, I urged Obama not to pick a fight over Rice. What's different about Hagel? Here are six possibilities: