Today's Implausible Bill Clinton Picture
From an appearance at Dell World in (manifestly) Texas: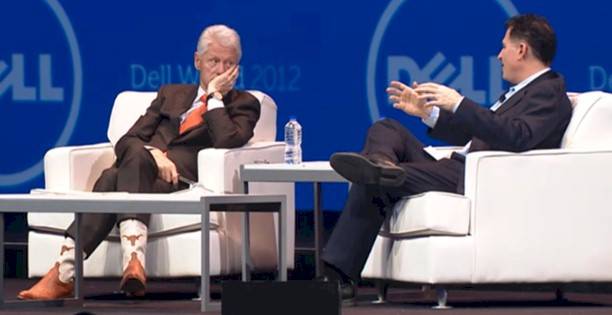 More info
here
. Thanks to reader RJ.
__
For the record: My wife and I spent a total of nearly four years living in Austin, all of them happily, and she has a graduate degree from UT Austin, whose burnt-orange longhorn symbol is the inspiration for the footwear above. (Talk about
higher-ed iconography
.)
So: I like Texas, I like UT, and I even like cowboy boots, a very nice dark-brown set of which I had hand-made when we lived there. But those things Clinton is wearing! Whoa.