Tea Party Favorite Becomes Sole African-American in Senate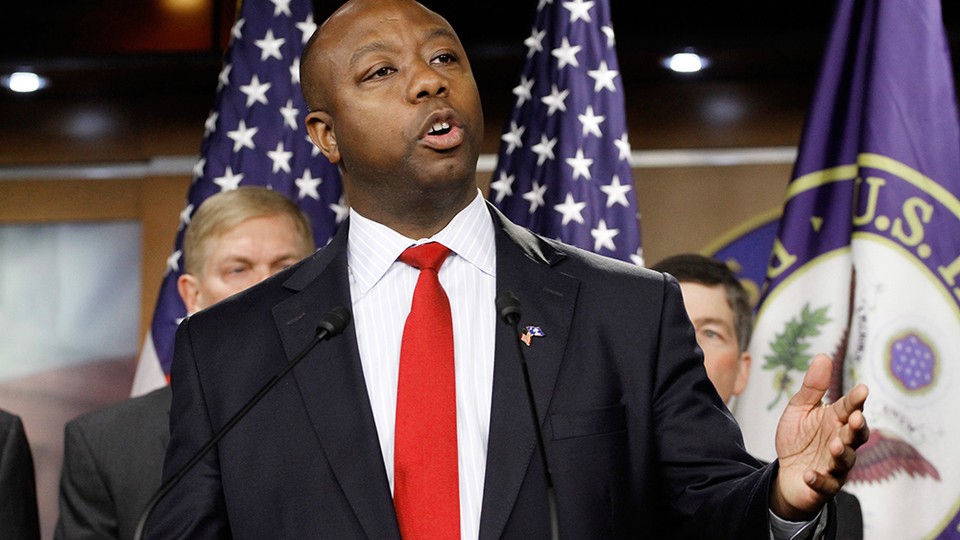 Freshman Republican Rep. Tim Scott is poised to become the only black senator and the first from the South since Reconstruction.
Gov. Nikki Haley announced announced on Monday that Scott, who has received strong backing from the Tea Party, will take over retiring Jim DeMint's Senate seat.
DeMint announced earlier this month that he plans to retire in January to lead the Heritage Foundation, a conservative think tank based in Washington. Scott will serve until special elections are held in 2014, when voters will decide whether he should serve his remaining term in office.
Scott has been dubbed a Republican rising star. When he was first elected in November 2010, he became the first black Republican in Congress since 2003, and the first black Republican from the South since 1901, according to an ABC News report.
"In fact, while Scott's appointment is largely being billed as a historic development for the South in general and the GOP in specific, it also is quite noteworthy for the nation as a whole. Scott will soon become the only African-American serving in the U.S. Senate, and just the seventh ever black senator from any region of the country," according to Slate.
A 2014 victory would be even more significant, Slate reports, since it would make him the first black senator representing the state who was elected directly by voters.
In a story in the Detroit Free Press, David Woodard, a political scientist at Clemson University, called Scott the ideal candidate for promoting capitalism and conservative values. "He represents a generation that is interested in entrepreneurship, conservative principles, and volunteerism," Woodward told the publication.
Earlier, Scott made history when he joined Rep. Allen West, R-Fla., as the first two black Republicans from the South since Reconstruction, the National Journal reports. West lost his reelection bid in November. Scott's move to the Senate means there will be no black Republicans in the lower chamber.