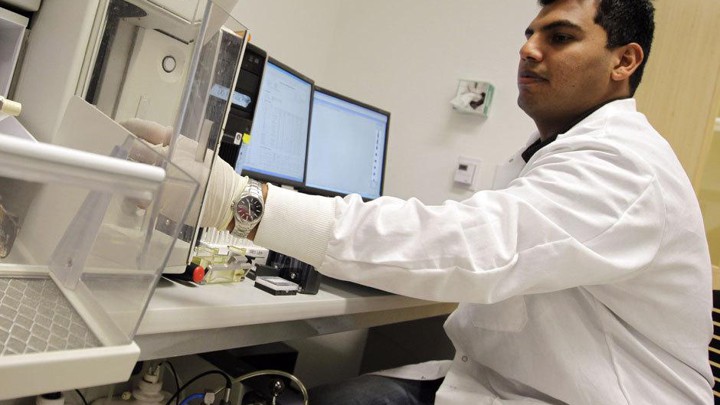 As the nation's demand for more workers in science, technology, engineering, and math grows, the skills gap among the largest ethnic and racial minorities continues to widen, a survey commissioned by Monster Worldwide has found.
Currently, whites account for 73 percent of the STEM workforce--those in fields reliant on science, technology, engineering, and math. Blacks and Latinos account for a mere 7 percent, despite constituting nearly 28 percent of the U.S. population.
Echoing other studies, the survey showed that Asian-Americans and Pacific Islanders account for nearly 17 percent of the STEM workforce.
(RELATED: Asian-Americans Continue Making Gains in Bay Area Tech Jobs)
The report comes days after Senate Democrats blocked consideration of a bill passed by the Republican-controlled House to increase immigration for super-skilled immigrant workers. The bill would have eliminated the Diversity Visa Program and provided as many as 55,000 green cards a year to foreign students who obtained advance STEM degrees in U.S. schools. 
The challenge of preparing homegrown STEM workers, especially among underrepresented groups such as blacks, Latinos, and women, is multifaceted.
Many U.S. students lack adequate academic preparation in math and science due to poor education in their K-12 academic experience. Others face additional barriers that include rising costs of college tuition and few role models in those fields.
"STEM positions are among the fastest-growing occupations," Jeffrey Quinn, vice president of Global Monster Insights, said in a statement. "Unfortunately, current skills gaps prevent organizations filling STEM positions with diverse candidates."
The online survey was conducted in August 2011. More than 400 chief diversity officers or senior resources personnel from companies in engineering, computer, mathematics, life, physical, and social-science disciplines participated. The survey also included in-depth interviews.
This story is part of our Next America: Workforce project, which is supported by a grant from the Annie E. Casey Foundation.
We want to hear what you think about this article. Submit a letter to the editor or write to letters@theatlantic.com.