Rice Withdraws from Secretary of State Consideration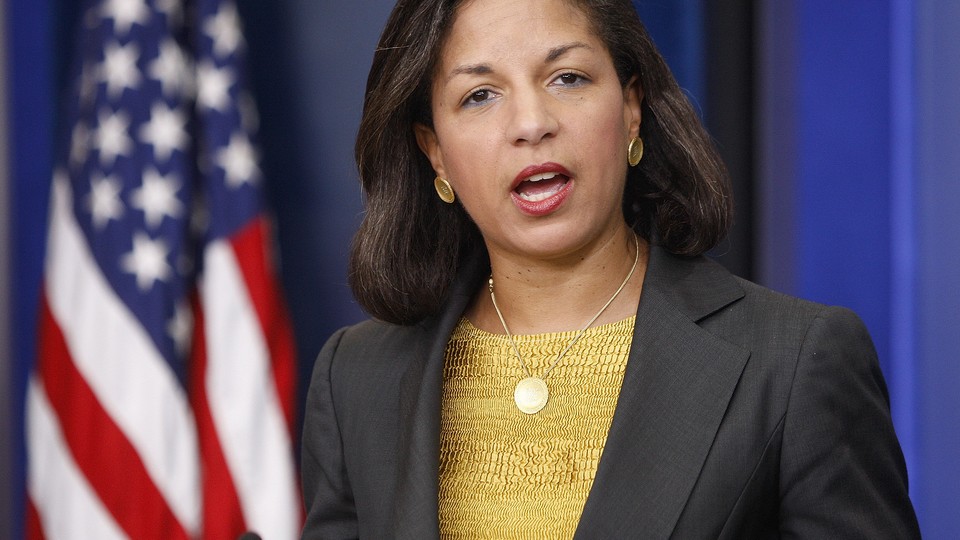 After months of criticism for her response to the terrorist attack in Benghazi, U.N. Ambassador Susan Rice has withdrawn her name from consideration for secretary of state, the White House said on Thursday.
Amid heavy pressure from Republican opponents and potential political backlash if she were nominated to succeed Secretary of State Hillary Rodham Clinton, Rice said in a letter to President Obama that she wanted to avoid a distraction.
"The position of secretary of State should never be politicized," she said in the letter. "As someone who grew up in an era of comparative bipartisanship and as a sitting U.S. national-security official who has served in two U.S. administrations, I am saddened that we have reached this point, even before you have decided whom to nominate. We cannot afford such an irresponsible distraction from the most pressing issues facing the American people."
Rice said she was convinced that a confirmation process for her would be "lengthy, disruptive and costly — to you and to our most pressing national and international priorities. That trade-off is simply not worth it to our country."
Obama said in a statement that Rice was "an extraordinarily capable, patriotic, and passionate public servant," and said she had been attacked unfairly.
"While I deeply regret the unfair and misleading attacks on Susan Rice in recent weeks, her decision demonstrates the strength of her character, and an admirable commitment to rise above the politics of the moment to put our national interests first," Obama said in a statement. "The American people can be proud to have a public servant of her caliber and character representing our country."
Congressional Republicans, including Senate Armed Services ranking member John McCain, R-Ariz., and Sens. Lindsey Graham, R-S.C., and Kelly Ayotte, R-N.H., have for months decried the Obama administration's changing account of the attack on the U.S. compound in Benghazi. And despite meeting with her critics, she failed to ease their concerns.
Whether a Rice nomination would be able to pass the Senate was in question, with Republicans blasting Rice's appearance on television shows in which she said the Sept. 11 attack began as a spontaneous protest linked to anger over an anti-Muslim film, instead of calling it a terrorist attack.
The announcement means that the other top contender for the post, Senate Foreign Relations Chairman John Kerry, D-Mass., may have a clearer shot. However, if Kerry leaves the chamber, fellow Massachusetts Sen. Scott Brown, a Republican, would have the opportunity to win the state's other Senate seat after his loss to Democrat Elizabeth Warren in the November elections. Democrats, having already spent almost $40 million to defeat Brown, may not be able to overcome him in a special election.
Kerry, for his part, had kind words for Rice — and made no mention of his possible accession to the post. "I've defended her publicly and wouldn't hesitate to do so again, because I know her character and I know her commitment," Kerry said. "She's an extraordinarily capable and dedicated public servant. Today's announcement doesn't change any of that. We should all be grateful that she will continue to serve and contribute at the highest level."
Kerry said he sympathized with Rice as someone who has also weathered what he called political attacks. "But I also know that she will continue to serve with great passion and distinction."
NBC News first reported her decision. Rice will also appear on Rock Center with Brian Williams on Thursday night.