Recidivism, AIDS Infections Linked Among Black, Latino Men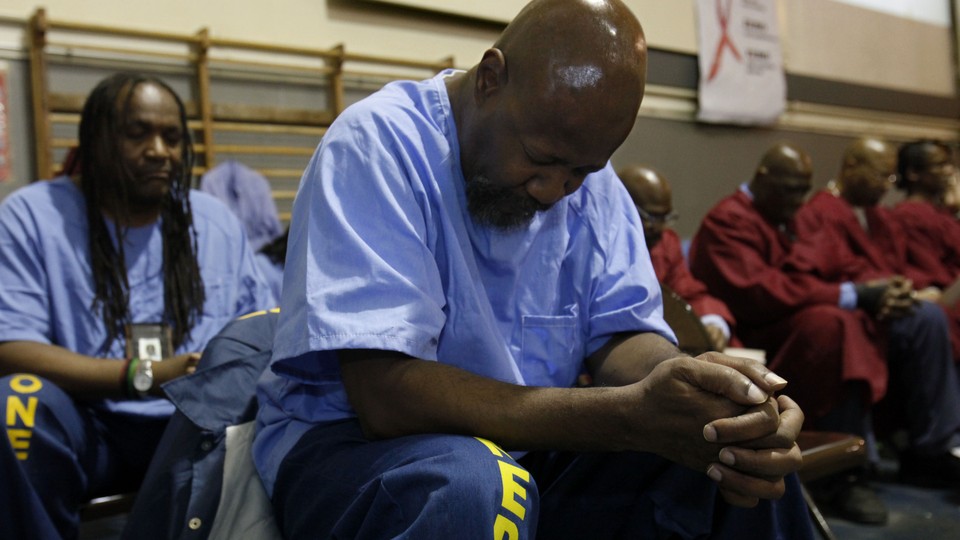 People of color are disproportionally affected by AIDS and HIV — more than 70 percent of new HIV cases in 2010 were minorities — but some researchers now connect incarceration rates to new infections, particularly among black and Latino men.
At a recent symposium, researchers, public-health leaders, and advocates spoke about the role of the correctional system in the spread of HIV/AIDS and related costs to taxpayers that amount to billions of dollars in lost productivity and for medical and social services used.
During the conference, they focused on the socioeconomic complexities of a health crisis, federal drug policy, and recidivism among minority males. A Global Commission report released in June pointed to the war on drugs and consequent incarceration rates as one of the biggest factors in the rise of HIV infections among low-income and minority populations.
In the late 1980s, tying a rise in violent crime to crack cocaine, Congress passed laws punishing crack use that carried jail time sometimes 100 times longer than for powder-cocaine convictions, according to the Drug Policy Alliance, an advocacy group urging alternatives to current policies. At that time, possession of 28 grams of crack cocaine carried a mandatory minimum sentence of five years, compared to 500 grams of powder cocaine.
Black males have higher incidences of cycling in and out of correctional institutions, according to a 2006 study, and the U.S. prison system has the highest concentrations of people infected with HIV.
When convicts return home, many either don't know they have the virus or remain silent about it. The Centers for Disease Control and Prevention linked a late-1990s jump in HIV infections to release of the prison population and a rise in women who contracted the disease more through sex than via drug use.
While recent federal laws have reduced sentencing for crack possession or peddling, the consequences are still visible. One in every 15 black and 1 in every 36 Latino males is behind bars, compared to 1 in every 106 white males, according to data from the Center for American Progress.
Dec. 1 marked World AIDS Day, more than 30 years after the disease first became known in the U.S. Early misperceptions, especially among communities of color, accelerated the spread of the disease, explained Robert Fullilove, a professor of clinical socio-medical studies at Columbia University. The media's characterization of a white gay disease led many to believe they were not at risk of infection.
"More than anything is the stigma. Being someone who is living with HIV shames," he said during a phone interview. "It's a hint that you've had a sexual lifestyle that's considered reprehensible."