NAACP: 8% of Hotel Contracts Go to Minority-Owned Businesses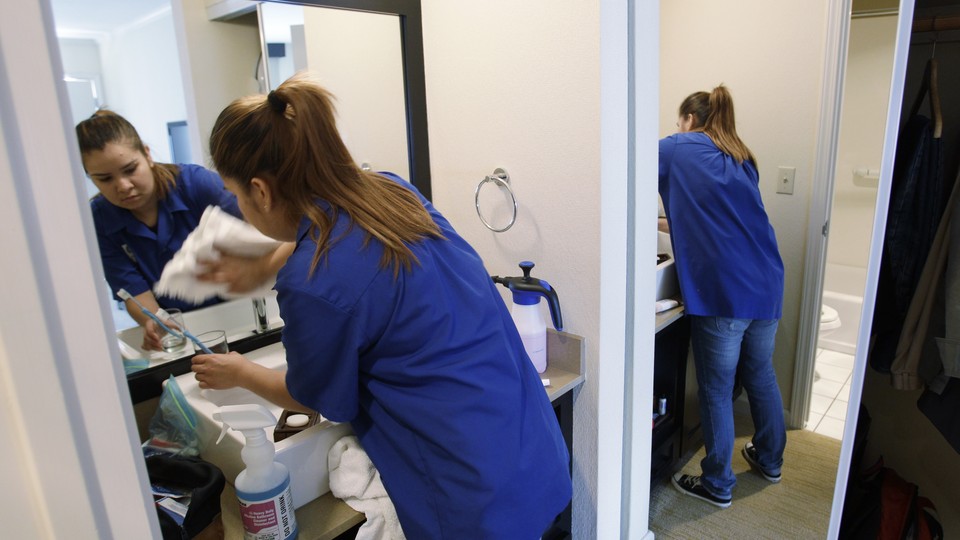 The hotel industry is a fertile market, particularly for minority-owned businesses, but a NAACP study shows that the lodging industry spends only 8 percent on services and products from minority-owned enterprises.
The recently released report examined the diversity of workforce, suppliers, and leadership of the five largest hoteliers: Hilton, Hyatt, Marriott, Starwood, and Wyndham.
In assigning grades to each corporation, the report specifically examined the makeup of its lodging workforce, from entry-level to managerial positions.
"The NAACP recognizes the need to diversify major U.S. industries and seeks to move the country beyond the racial divides that continue to shape its current economy," the report's authors wrote.
While none of the hotels received an A grade, Marriott International received a B for its inclusion of minorities.
Among the 8 percent of contracts and services provided by companies owned by people of color, only about 1 percent of those contracts were given to black-owned companies, the NAACP said.
With minorities poised to become the majority in the next few decades, the financial and educational welfare of these groups will invariably impact the nation's well-being, the study said.
This is the first of seven NAACP economic reports to be released in the next four years, examining the nation's fastest-growing sectors.
Among highlights in the study, "Opportunity & Diversity Report Card: Hotel & Lodging Industry":
In 2010, less than 2 percent of hotels were owned by blacks or Latinos.
Asian-Americans own approximately 40 percent of the nation's franchised hotels, creating more than 500,000 hotel jobs annually.
Hilton Worldwide, which received an overall C grade, is among the hotels with a stated diversity strategy. The company's purchasing policy requires diverse suppliers be included in all bids. Hilton also recruits from historically black colleges and universities. 
Hyatt exceeded the industry average for unskilled workers of color, and performed well in mid- and lower management and for supplier diversity. The company promotes minorities beyond the industry average. The Hyatt Hotel Fund for Minority Lodging Management Students awarded more than 300 scholarships totaling more than $500,000. The chain received a C grade.
Marriott International's score included subsidiaries such as Ritz-Carlton, Renaissance Hotels, and Marriott Hotels and Resorts. Marriott, whose B grade was highest, scored well for diversity in several categories, including promotions, ownership, and employment of highly skilled people of color.