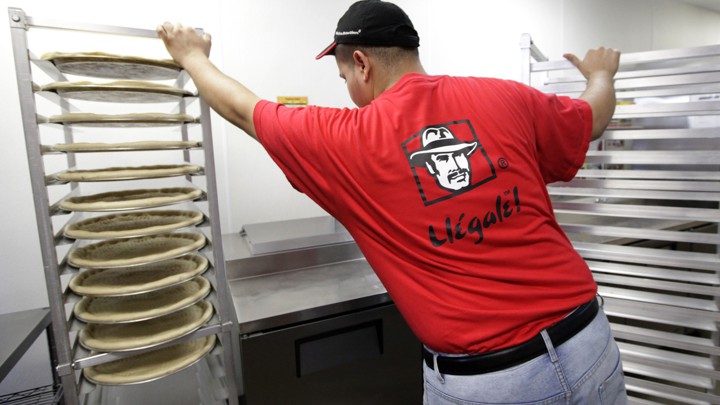 Mexican immigrants complete fewer years in school and take home fewer dollars than other immigrants, according to a story in the Latin American Herald Tribune.
About 43 percent of Mexican immigrants between the ages of 15 and 64 stopped attending school before they reached the 10th grade, the story noted, citing a report by Spanish bank BBVA.
By comparison, just less than 10 percent of immigrants from Canada, South America, Africa, Asia, Europe, Oceania, and the Caribbean had only a 10th-grade education.
A 2011 report by the nonpartisan Migration Policy Institute confirms the figures. In 2008, 61.5 percent of Mexican immigrants ages 25 and older had less than a high school diploma, compared with 27.1 percent among all foreign-born U.S. residents. Only 5.2 percent had a four-year college degree.
Mexicans also received lower pay than any other immigrant group, according to the Herald Tribune's article. Mexican men generally earned three times more than women with the same level of education, according to the story.
While more than half of the Mexican immigrants in the country are undocumented, recent census data show that the overall number of unlawful immigrants is declining. 
This story is part of our Next America: Workforce project, which is supported by a grant from the Annie E. Casey Foundation.
We want to hear what you think about this article. Submit a letter to the editor or write to letters@theatlantic.com.