Latinos Cited Security as Main Reason for Not Banking Via Mobile Devices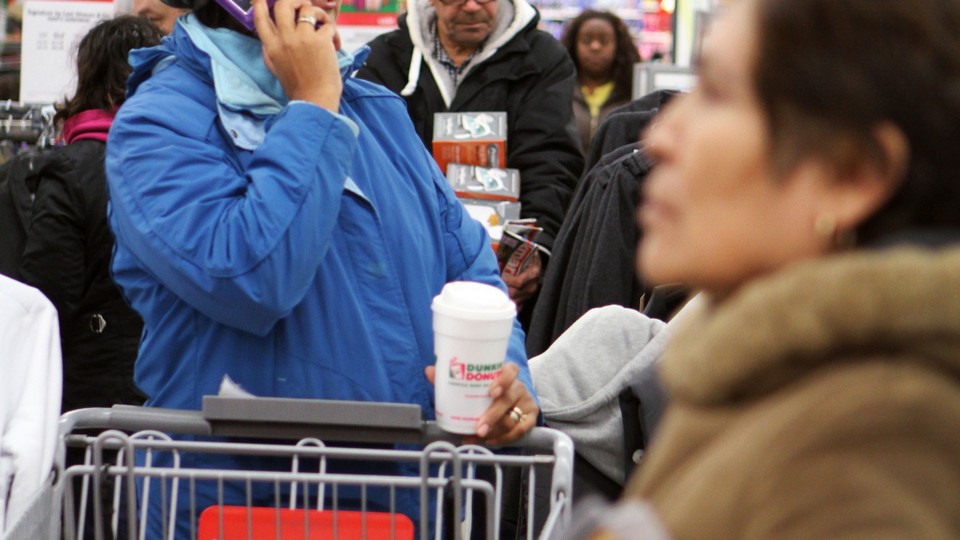 As financial institutions urge their customers to bank anywhere anytime by using their phones and tablets, a new survey finds that Latinos don't trust a mobile device to keep their funds and personal information secure.
Some 44 percent of Latinos said they don't turn to mobile banking because they are worried about information security, data released on Tuesday by Zpryme and ThinkNow Research shows.
The online survey, which included 500 adult Latinos between the ages of 18 and 70, was conducted in October. Participants were asked about their overall use and experience of mobile banking.
Another 21 percent of Latinos said they don't have smartphones, cell phones, or tablets, while 16 percent said they don't have Internet access on their mobile gadgets. Those who used mobile banking, about 69 percent used a smartphone and 47 percent used a tablet.
Latinos, the nation's largest ethnic group, is impacting the nation culturally, economically, and politically. Their purchasing power, at $1.2 trillion a year, is larger than the economies of all but 13 countries, according to Jeff Humphreys, director of the Selig Center and author of the annual report "Multicultural Economy."
(RELATED: Minorities' Purchasing Power Grows Beyond Cyber Monday)
Still, many remain unbanked.
But they are early adopters and increasingly plugged in when it comes to mobile Internet access, a 2009 Pew Internet report found. At that time, about 47 percent of English-speaking Latinos have gone online using handheld devices, compared with 28 percent of whites, a sign that mobile Internet access appears to be closing the technology gap for many.
Similarly, a 2012 Nielsen report found that while Latinos are less likely to have Internet access at home, compared to their white counterparts, a growing tech-savvy segment is ditching home Web access, relying instead on wired mobile devices.
Latinos will spend $17.6 billion on mobile devices in 2012, according to a separate Zpryme survey. Overall, Latinos are 28 percent more likely to own a smartphone and use it as their predominate method for accessing the Internet than whites. This connectivity rate, the report stressed, "is a significant opportunity for marketers."
Outpacing all ethnic groups in mobile data consumption, including downloading pictures and listening to music, Latinos pay 8 percent more on their phone bill, compared to the general market, according to a Nielsen report, "State of the Hispanic Consumer: The Hispanic Market Imperative."
The Nielsen and Pew studies revealed that African-Americans were the only group to outpace Latinos in text messaging and Web surfing on their mobile phones.
"With Hispanic tablet and smartphone purchases, as well as mobile Internet usage moving faster than any other demographic in the United States, companies--more specifically banks, carriers, and mobile-device manufacturers--must be more cognizant of Hispanic mobile banking security fears," Jason Rodriguez, Zpryme's CEO and director of research said in a statement.