Karl Rove's Crossroads GPS to IRS: What, Us Get Involved in Politics?
An application for tax-exempt status shows the advocacy group downplaying its political work -- even though it spent $70 million on the 2012 election.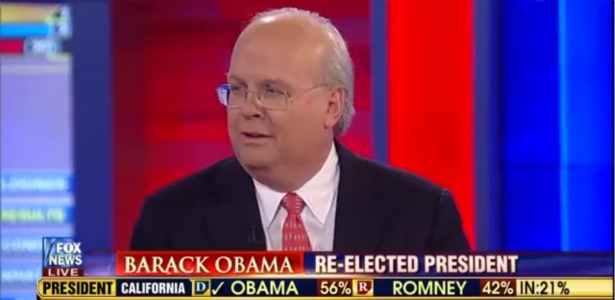 Screenshot
Fact 1: Crossroads GPS, the Karl Rove-led political group, spent $70 million in the 2012 election.
Fact 2: In a tax form dated 2010, the group informed the IRS that although it might spend money on election-related political communication, but added that "any such activity will be limited in amount, and will not constitute the organization's primary purpose."
It might sound bizarre to you. The question is how bizarre it sounds to the tax man. ProPublica got its hands on the documents, Crossroads' form 1024 requesting tax exempt status under section 501(a) of the code. If it is approved, the group won't have to reveal its donors. If, however, it's rejected, Crossroads may have to name the people who gave it cash during the 2012 campaign -- which could result in a lot of angry donors and new reticence to give to the shadowy groups created under still-nebulous rules after the Citizens United decision and related court cases.
Crossroads' breakdown of planned activities said it would focus half its efforts on "public education," 30 percent on "activity to influence legislation and policymaking" and 20 percent on "research," including sponsoring "in-depth policy research on significant issues."

This seems at odds with much of what the group has done since filing the application, experts said. Within two months of filing its application, Crossroads spent about $15.5 million on ads telling people to vote against Democrats or for Republicans in the 2010 midterm elections.

"That statement of proposed activities does not seem to align with what they actually did, which was to raise and spend hundreds of millions to influence candidate elections," said Paul S. Ryan, senior counsel for the Campaign Legal Center, who reviewed the group's application at ProPublica's request.
Crossroads is different from American Crossroads, an associated group that does reveal its donors and spent even more -- some $105 million -- during the election cycle. Crossroads GPS logged a 14.4 percent "return on investment" on 2012 spending, according to the Sunlight Foundation, a nonprofit watchdog. American Crossroads did even worse, with 1.29 percent ROI.
Here's one more weird wrinkle: Somehow or another, the IRS seems to have given ProPublica materials it wasn't supposed to get.
The IRS sent Crossroads' application to ProPublica in response to a public-records request. The document sent to ProPublica didn't include an official IRS recognition letter, which is typically attached to applications of nonprofits that have been recognized. The IRS is only required to give out applications of groups recognized as tax-exempt.

In an email Thursday, an IRS spokeswoman said the agency had no record of an approved application for Crossroads GPS, meaning that the group's application was still in limbo.

"It has come to our attention that you are in receipt of application materials of organizations that have not been recognized by the IRS as tax-exempt," wrote the spokeswoman, Michelle Eldridge. She cited a law saying that publishing unauthorized returns or return information was a felony punishable by a fine of up to $5,000 and imprisonment of up to five years, or both. The IRS would not comment further on the Crossroads application.