Homelessness in Decline; Minorities Still Highly Represented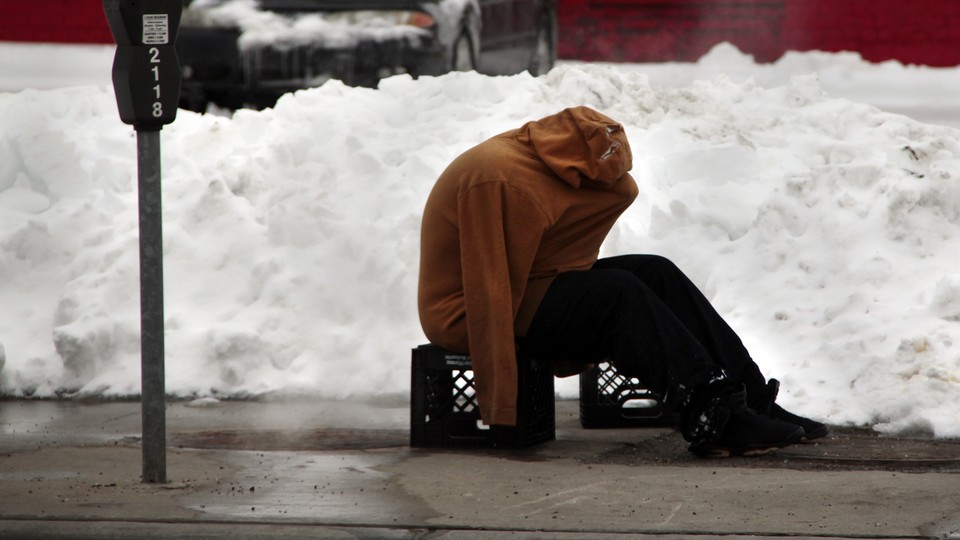 As the winter descends, nearly four in 10 homeless people are living somewhere other than designated shelters, according to a National Coalition for the Homeless survey — a slight increase since the last national census of the homeless.
(Related Huffington Post Story: Employed and Homeless: Family Tells Why)
The number of those who sleep in their cars, abandoned buildings, or the streets increased by 2 percent between 2009 and 2011, according to a story from USA Today.
The Housing and Urban Development Department is to release a new homeless-population report this month that tallies data collected in January from 3,000 cities and counties.
The agency last tracked the number of homeless people at any given night in cities across the country in January 2011, finding that the nation's estimated homeless population had decreased from 643,067 in 2009 to 636,017.
Not surprisingly, minorities who are homeless are more likely to be found in urban areas, such as Chicago, San Francisco, and Los Angeles. People who are homeless in rural areas tend to be white, married, and female. Increasingly, many homeless in rural areas are also migrant farmworkers.
Veterans accounted for nearly one-third of homeless males. Of these, more than half are black or Hispanic, according to a 2010 congressional report on veterans.
In 2007, about 47 percent of the homeless population was African-American, although this group accounted for only 12 percent of the total U.S. population.
The rise in homelessness has created both programs and crackdowns, according to a USA Today story. For example, in Rancho Santa Margarita, Calif., homeless people who sleep in their cars can now be cited, while new initiatives in Lincoln City, Ore., and Battle Creek, Mich., are in place to offer shelter to homeless people during extreme weather.