Coalition Says Lifting Ban on Media Consolidation Hits Hard on Minority Ownership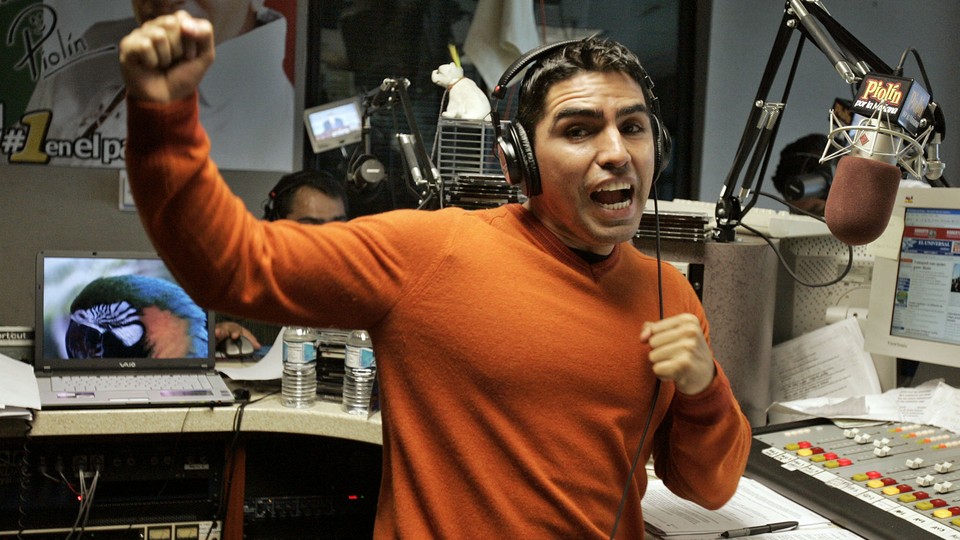 Minority-owned media remains "excruciatingly low," and lifting a ban on companies owning newspapers and TV stations in the same market would only make matters worse, civil-rights groups and political leaders argue.
On Monday, several prominent minority members of the House were among 44 signatories on a letter urging a full study of the impact that lifting the ban might have on minority media ownership. Among the signers:
Civil-rights icon Rep. John Lewis, D-Ga.
Congressional Black Caucus Chairman Rep. Emanuel Cleaver, D-Mo.
Congressional Hispanic Caucus Chairman Rep. Charles Gonzalez, D-Texas.
Cochairmen of the Congressional Progressive Caucus Reps. Keith Ellison, D-Minn., and Raul Grijalva, D-Ariz.
"While local broadcast media remain an important source of information for our constituents, these outlets often do not reflect the diversity of the communities they serve," the letter said. "Women and people of color historically held very few licenses for radio and television stations, and these numbers remain shockingly low."
Latest Federal Communications Commission figures show that minorities control 5 percent of television and 8 percent of radio stations, while they make up more than 36 percent of the total population. Latinos owned 39 out of 1,348 full-power commercial TV stations, representing  2.9 percent of the nation's total. Ownership rate for FM radio outlets was even lower (2.7 percent).
And Latinos didn't fare much better in ownership of AM radio stations, an arena considered an entry point for people of color. Of the 3,830 AM radio stations, Latinos owned 172, about 4.5 percent.
The findings from the FCC report echo those of a 2007 study considered the first to assess the status of minority-owned media outlets. That study, conducted by the nonpartisan Free Press, which advocates for affordable Internet access and diversity in media ownership, argued that media consolidation limits the number of stations available and thereby keeps minority media ownership low.
Joseph Torres, senior external affairs director for Free Press, told The Next America that lifting the ban would make it even more challenging for minorities to purchase media outlets in the top-20 markets. Consolidation also drives up costs for obtaining a radio or television station, he explained.
"Not only is this going to be more concentrated control of the media, but makes it harder for people of color to own broadcast stations," Torres told The Next America.
Consolidation has long-term implications, such as quality of journalism, what programs are featured, and who's being hired, Torres added. For instance, typical nightly newscasts often depict minorities with negative images of "black men in handcuffs and Latinos invading borders," according to the Free Press website.
And when it comes to coverage of immigration — a topic that disproportionally affects Latinos and Asian-Americans — most of the reporters are nonminorities, according to a survey by 4th Estate, a nonpartisan project that collects data on media coverage and newsmakers.
(RELATED INFOGRAPHIC: Newsroom Diversity)