Bipartisan Policies Advocated to Fill Middle-Skills Jobs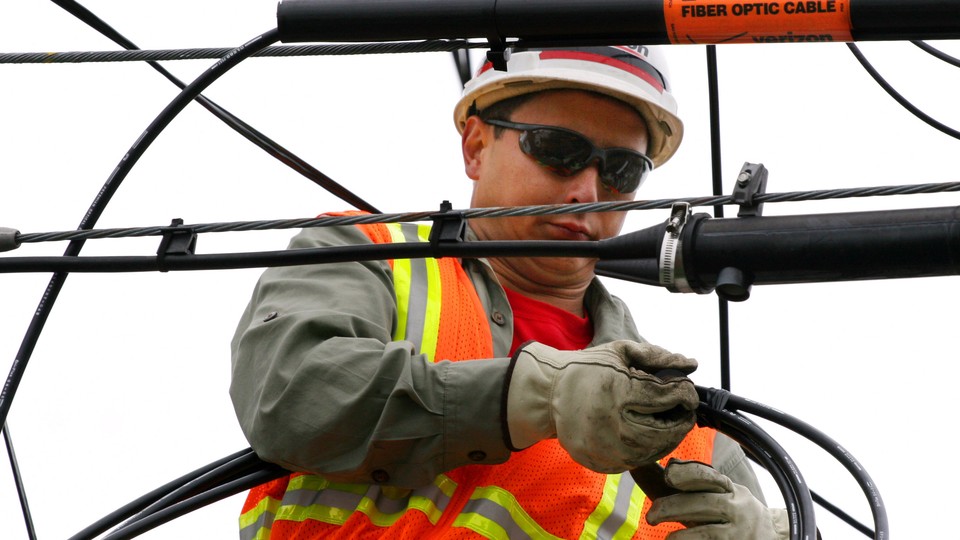 Policies that bridge the middle-skills gap could be a solution to lowering dropout rates and high unemployment among minorities, agreed panelists at a recent Brookings Institute forum on poverty.
Studies indicate that nearly half of the job openings in the next decade will be in the middle, requiring people equipped to work in health care, computer technology, and skilled manufacturing and repair.
Figures have long shown that communities of color, particularly blacks, Latinos, and some Asian-American subgroups, face higher-than-average poverty, unemployment, and high school dropout rates.
As the nation's racial composition changes, minority advocates, political observers, and some economists have wondered what will happen to the nation's economic well-being when its largest ethnic populations cannot achieve upward mobility.
"The most pressing problem is that today's minorities are getting neither the help they need to fully participate in the entrepreneurial economy nor the education they need to staff the workforce in the service [or] knowledge economy," wrote Leonard Greenhalgh, professor of management at the Tuck School of Business at Dartmouth College, on challenges to minority ascension.
One way to reduce poverty and to address the dropout rate is to focus on training people to fill middle-skills jobs--those that require more than a high school diploma but less than a bachelor's degree. These jobs, which include clerical, sales, construction, repair, production, and transportation, as well as many in health-related fields, are projected to grow.
Nearly 50 percent of new jobs this decade will be in middle-skills positions, according to a Harvard Business Review article. As the baby-boom generation retires, jobs that require some college or higher occupational training will grow substantially, particularly in the aerospace and utilities sectors.
A 2007 Urban Institute study noted that while overall middle-skills jobs have diminished in the past two decades, some sectors are poised for modest growth, particularly within the health care field and in the construction arena, such as those for installation, maintenance, and repair.
Jobs that require additional education beyond high school, such as vocational specializations, associate's degrees, or significant-on-the job training, will grow twice as much as those necessitating a bachelor's, the Urban Institute report noted.
Currently, the nation has about 29 million middle-skills jobs, said John Bridgeland, president and CEO of Civic Enterprises, a public policy development. He spoke before a group during the Brooking's event, "A Poverty and Opportunity Agenda: What's in Store for the Next Four Years."
Promoting large-scale policies that address such training could receive bipartisan support, noted Mona Sutphen, a former deputy chief of staff for policy with the Obama administration.
"It's a window that hasn't happened, certainly in the last 25 years that I've been in the workforce--where you have this boom of jobs becoming available that are not biotech jobs, that're out of the reach of lots of people who are working class," Sutphen said. "These are good jobs. We're talking about $50,000 a year average for the guy installing your cable or your telephone."
Manufacturing jobs from the energy-production boom potentially could create a surge of new manufacturing jobs in the next decade, Sutphen said.
Policymakers could emulate initiatives that appear to be effective in the utilities industry. For instance, the nonprofit Center for Energy Workforce Development has partnered with leaders in the electric and natural-gas industries, nuclear utilities, contractors, and unions to train people in areas facing significant workforce shortages.
In a way, the recent White House push to increase the number of people with degrees and certificates from the nation's community colleges has started to address some of these concerns, panelists noted. A Pew Research Center study shows that minorities are already clustered in these schools.
In addition, Bridgeland, who has tracked the nation's schools with high dropout rates, said the key reasons students are leaving school isn't poverty or life circumstances; rather, they don't complete a degree because but they don't see the connection between classroom and career.
Vocational- and technical-focused programs could be "an answer to the high school dropout problem because [they offer] skills-based learning toward a career," he said. "It's an answer to the college-affordability crisis."
He urged stakeholders to reframe vocational training as an "enterprising pathway that's a prestigious system."
"We cannot talk about it [in terms of] the old technical vocational system that tracked low-performing kids into a second-class system," he cautioned.