Bipartisan Group Calls for Civil Conversation on Immigration Reform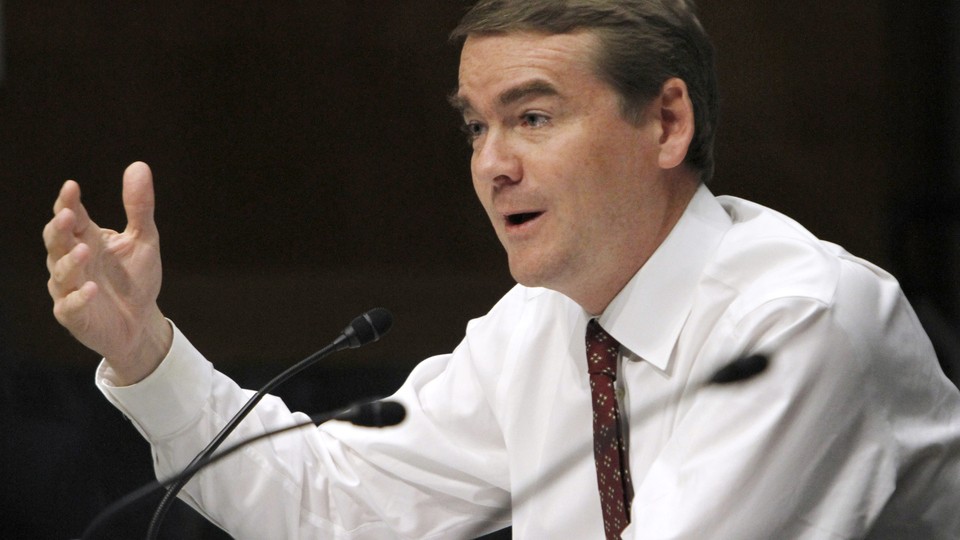 A bipartisan group of senators putting together principles for an immigration fix want their talks to emulate the rational adult functionality in the states, even though such behavior seems to elude Congress.
"This does not have to be a screaming match," said Sen. Michael Bennet, D-Colo., one of the eight. The other members of the Senate gang are Sens. Dick Durbin, D-Ill., Charles Schumer, D-N.Y.,Robert Menendez, D-N.J., John McCain, R-Ariz., Lindsey Graham, R-.S.C., Mike Lee, R-Utah, and Senator-elect Jeff Flake, R-Ariz.
Bennet has the perfect example to call upon. The Colorado Compact on immigration--six principles that include legalization for undocumented immigrants--has the support of none other than Ken Buck, Bennet's Republican challenger in 2010. "In Colorado, at least, we understand that campaigns are campaigns and governing is governing," Bennet said. Could Congress take a note here?
In Colorado, Bennet said people with differing views realized they all had problems with the same federal system. "What I found was that our dairy farmers had a certain point of view, our corn growers had a certain point of view, our peach growers, the immigrant rights groups in Colorado had a certain point of view. None of these people were connected, but the drag on the economy, the drag on their businesses, it was real for them," he said.
Colorado is a swing state where the Hispanic vote arguably caused President Obama to win the state. But it can happen in conservative states, too. Utah, a red state, has created a similar compact that Colorado used as a model. Utah Attorney General Mark Shurtleff, who spearheaded his state's effort, said conservative lawmakers who are worried about primary challenges should take comfort in Utah's experience. "There were Republicans who had to stick their neck out," he said. "Every Republicans that stepped up were targeted. "¦ The ones who stood up and fought for comprehensive reform were all reelected."
That's great and all, but state policymakers generally seem to be in a better place functionally than federal policymakers. And the real trouble, according to Bennet, is that immigration reform is a federal responsibility, despite the best efforts of states. "The message is it's time to do your job" he said, echoing the viewpoints of thousands of Americans around the country on a variety of issues.
Perhaps the advice of Sen. Jon Kyl, R-Ariz., who is retiring would be useful to the gang, and anyone else who wants a deal. Kyl was part of the group of senators who negotiated an immigration deal in 2007, and he took a fair amount of heat from conservatives for being willing to accept legalization for illegal immigrants. Here's his observation: "If you can avoid the raw edges of emotion, you're more likely to be able to come to a solution that isn't perfect for everybody immediately but may well work out over time."