Bibles, Badges, Businesses Call for Immigration Reform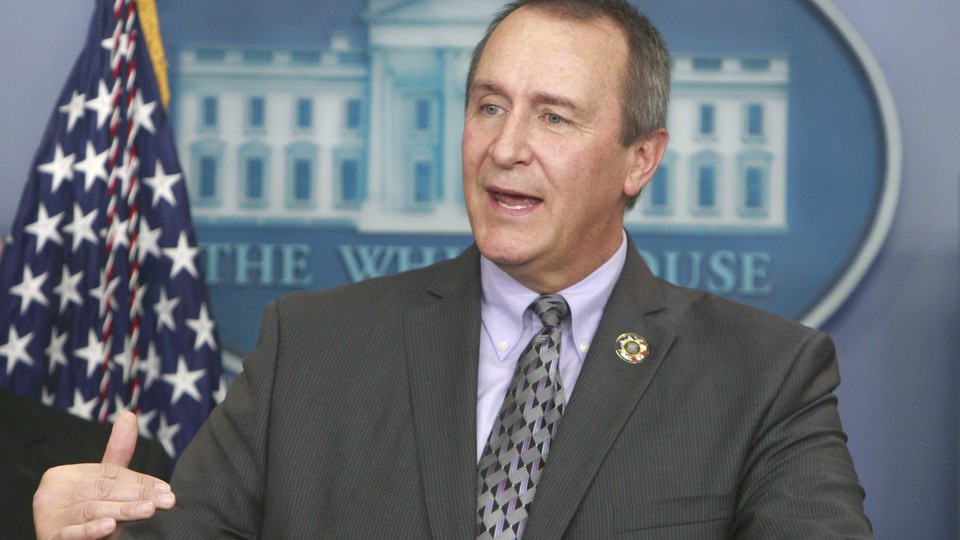 A bipartisan coalition of religious, business, and law-enforcement leaders is asking for federal comprehensive immigration reform that includes a path to citizenship for those in the country illegally.
The group met in Washington on Tuesday to pressure Congress and the White House to make immigration reform its "first priority" in 2013.
"The country is hungry for Congress to work together," said Jim Wallis, of Sojourners, a social-justice ministry. "Comprehensive immigration reform is that common ground."
The coalition, coordinated by the National Immigration Forum, also called on lawmakers to modernize the country's immigration laws, but recognized the need for border security.
Religious leaders of several faiths said that immigration reform was a moral issue. Representatives for law-enforcement officials said that the lack of immigration reform had complicated their work and made their communities less safe by driving immigrants underground and leading them to distrust local authorities. Business leaders described a need for both high- and low-skilled workers despite high unemployment levels.
The connection between the Republican Party's position on immigration (presidential candidate Mitt Romney advocated "self-deportation") and the party's disappointing performance among Latino voters (at 27 percent) was not lost on the group, which included many conservatives.
"We've have been talking to the wrong crowd," said Utah Attorney General Mark Shurtleff, a Republican. " 'Give me your tired, your poor, Your huddled masses yearning to breathe free' ... Those are Republican principles."
While Romney and other GOP candidates campaigned on strict immigration policies during the presidential primaries, Shurtleff warned of the effects those positions could have on the Republican brand.
Voices driving Republican candidates to the right during the primaries weren't the base, Shurtleff told National Journal last year in an article called "Hispanic Panic." "It's a very shrill, right-wing part of the party that shows up at debates."
Among the speakers at the press conference was Brad Bailey, of the Texas Immigration Solution, who served on the Republican Party of Texas Platform committee and coauthored the "Texas solution" immigration-platform plank.
"I never thought I'd be asking for hope and change," he said. "But I hope and pray Congress will take this because change is what needs to happen."