Ask Dr. Popkin: Were You on Obama's 'Dream Team'?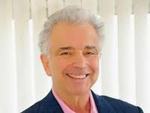 Through the campaign season, we've often heard from political scientist Samuel Popkin (right), of UCSD, about the strategies, the successes, and the mistakes of the Obama and Romney campaigns. Two days before the election, he gave this "pre-mortem" on why Team Romney was likely to lose. For some other installments, see this on Bain, this on Paul Ryan, this on Romney's prospects before the first debate (sample: "the Romney campaign's recent performance is a case study in mismanagement and poor strategic planning"), and this on the overseas bank-account controversy.
A week after the election, the
New York Times
published a
tick-tock story
about the background to Obama's victory. The headline was "Academic 'Dream Team' Helped Obama Effort," the story involved private advice that political scientists and other scholars had given the campaign, and one part said this:
Less well known is that the Obama campaign also had a panel of unpaid academic advisers. The group -- which calls itself the "consortium of behavioral scientists," or COBS -- provided ideas on how to counter false rumors, like one that President Obama is a Muslim. It suggested how to characterize the Republican opponent, Mitt Romney, in advertisements. It also delivered research-based advice on how to mobilize voters....

For their part, consortium members said they did nothing more than pass on research-based ideas, in e-mails and conference calls. They said they could talk only in general terms about the research, because they had signed nondisclosure agreements with the campaign.

In addition to Dr. Fox [Craig Fox of UCLA], the consortium included Susan T. Fiske of Princeton University; Samuel L. Popkin of the University of California, San Diego; Robert Cialdini, a professor emeritus at Arizona State University; Richard H. Thaler, a professor of behavioral science and economics at the University of Chicago's business school; and Michael Morris, a psychologist at Columbia.

"A kind of dream team, in my opinion," Dr. Fox said.
Many readers wrote in to ask me the same question I asked Sam Popkin. Namely: What about this? We know that you were involved in some past Democratic campaigns, and that -- as you describe in your book -- you helped prep Jimmy Carter for his presidential debate in 1980. Is there anything else we should know, or should have known, about this year? Dr. Popkin writes back thus:
Seldom has any story earned me more undeserved glory or equally undeserved ethical doubts.  

When I saw the story I was surprised.  Surprised to be given equal billing with the decision theorists and even more surprised that my sincere modesty might be construed as deception.  Like many old hands, I send occasional ideas or suggestions to campaign strategists.  But for me - or anyone else - to claim that I was an advisor to the Obama campaign would be vastly inflating my standing, even by the standards of contemporary politics.     

I had no affiliation with the Obama Campaign.  I was not included in any strategy, message, fundraising or targeting meetings, and I have never met Jim Messina, David Plouffe or Harper Reed.  

Being unaffiliated, however, is different from being uninvolved.  

I met briefly with David Axelrod this fall when I was in Chicago on a book tour.  Four times during the campaign I also sent him emails noting parallels with previous campaigns.  I was one of many veterans of past campaigns, for example, who urged him to begin debate prep early.  

For the last six years I have also brainstormed at length with members of Craig Fox's group of decision theorists to give advice to Democrats.  These theorists, hailed as a "Dream Team" in The New York Times, met with fundraising and GOTV officials who asked them about motivation and framing.  I signed a nondisclosure agreement so I cannot discuss their specific insights, but I do believe that they made a significant contribution to Obama's campaign.  

My prior book, The Reasoning Voter, is based on the work of many of these decision theorists, so as a political scientist with extensive campaign experience I was a useful sounding board when they discussed messaging.  For example, I nudged the theorists to give more consideration to predictable Republican counterattacks.  

I've always adhered to the principle that outsiders can only be helpful if they don't claim credit.  After all, there are always so many old hands, experts, VIPS etc. chiming in, that it is never clear whose suggestions mattered anyway.  

Did my modesty cross the line from realism to deception?  The praise I've received for being part of a Dream Team of great decision theorists is excessive.  I feel the doubts are too.  
This rings true to me. More to come from Popkin soon, especially on the Republicans' attempts to figure out where they go next.