1 in 5 Kids in U.S. Living in Poverty, Report Says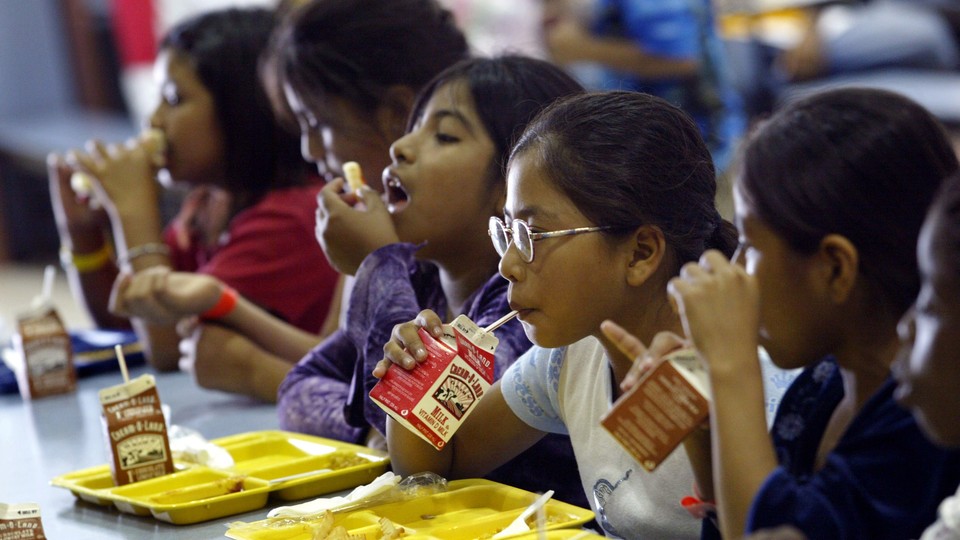 Signs of economic recovery in the U.S. aside, kids are still suffering: more than one in five children lives in poverty, a study has found.
The Urban Institute, examining data from this year, focused on three areas to determine the impact on children:
The number of kids living with an unemployed parent.
How many of them rely on food stamps.
The overall number of youths living below the poverty line.
Although the study did not include a racial or ethnic breakdown, the state-by-state findings have correlations and support from other investigations into the intersection of poverty and race. For example, New Mexico and Mississippi, both states with high poverty rates, have high concentrations of Hispanics and African-Americans, respectively, report co-author Julia Isaacs told The Next America.
(RELATED CENSUS ANALYSIS: Poverty Trends by Race)
About 2.7 million more children lived with an unemployed parent during a typical month this year compared with 2007, a 71 percent increase. In 10 states, the number of children living with unemployed parents increased by at least 100 percent.
Childhood poverty is no longer clustered in the Southwest and South but has spread throughout the country, including to California, Indiana, Ohio, and Rhode Island.
Some 2.8 million children lived with a parent who was out of work for six months or longer. The study found that kids in California, Nevada, Rhode Island, and the District of Columbia are especially likely to be in such households.
Growing up in poverty heavily influences children's chances of moving up the economic ladder in the course of their lifetimes. Often, poor kids face challenges that might include enrollment at low-achieving schools, living in poor and unsafe neighborhoods, teen pregnancy, and dropping out of school.
"[Poverty] can affect where you can afford to live," Isaacs said. "Crime, air pollution, and even noise pollution have been tied to not doing well on tests."
These children's situation might not be much better inside their homes. Unemployed parents often experience stress, which can impair their parenting capacity and may even lead to child abuse, according to the report.
"Negative effects on children can persist long after the period of unemployment ends, with effects seen on grade repetition and educational attainment; the child's aspirations for his or her own future success in the labor market; and the child's earnings upon reaching adulthood," the authors explained.
The long-term implications are clear. A recent study showed that 6.5 million young adults between the ages of 16 and 24 have remained disconnected from both school and work, further perpetuating a cycle of poverty.
(RELATED: Black, Hispanic Teens Most Disconnected, New Report Says)
Key highlights from the Urban Institute report: "The Recession's Ongoing Impact on Children, 2012: Indicators of Children's Economic Well-Being":
About 9 percent of all children live with unemployed parents, compared with 5 percent before the recession.
More than 21.6 million children receive subsidies, an increase of 8.8 million from  2007.
The highest poverty rates, at 30 percent or greater, are in the District of Columbia, Mississippi, and New Mexico.
The number of states with high childhood poverty rates has nearly doubled during the recession, from 14 in 2007 to 27, representing states with high unemployment rates, nutritional assistance, and a family of three earning $18,000 a year or less.