What It Implies If an Extramarital Affair Threatens National Security
If a CIA director's libido can make us less safe, maybe we should rethink the extent to which we rely on and empower the CIA.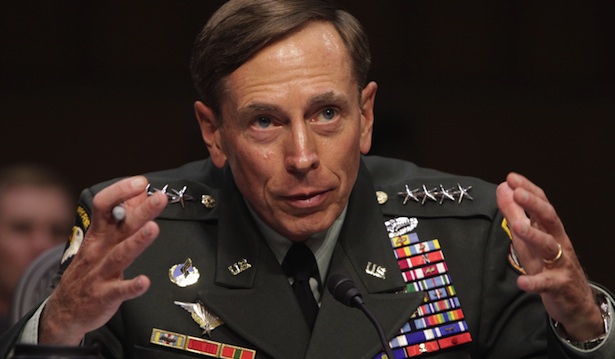 Reuters
Musing on the recent resignation of David Petraeus, the New Yorker's Jane Mayer writes, "The line of the day on the morning talk shows in Washington seemed to be that Petraeus did the 'honorable' thing, or 'he had to resign.' The old saw that, if he wasn't squeaky clean, he could be subject to blackmail by his enemies, thus endangering national security, was mentioned again and again. To me, the whole Victorian shame game seems seriously outdated. Something like half the marriages in the country now end in divorce, and you can bet a great many of those involved extra-marital affairs. Is it desirable to bar such a large number of public servants from top jobs?"