The End of a Long Campaign
After a year and a half of campaigning by Obama and Romney, it all gets decided Tuesday -- or at least that's what we hope.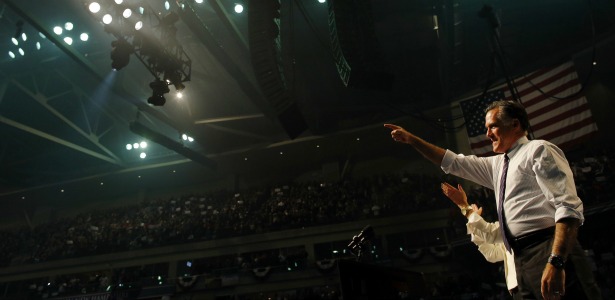 Reuters
MANCHESTER, New Hampshire -- It was somehow fitting that Mitt Romney's 2012 campaign should end here, in a raucous basketball arena a few minutes to midnight, the air thick with fog-machine haze and the smell of popcorn, and much of the crowd obviously and boisterously drunk.
A girl in a jean skirt was asleep or passed out on the floor in front of the press riser. Kid Rock had played a rockin' set, winding up with Romney's theme song, "Born Free," which he crooned from atop a piano festooned with stickers, including one reading "BADASS." The audience of 12,000 brandished inflatable thundersticks, red-white-and-blue glow sticks, "Women for Mitt" signs and, in one case, a placard in support of both Aerosmith and the fringe candidate Vermin Supreme.
"Thank you to Kid Rock. That was fabulous," Romney said. It was his fifth speech and fourth state of the day, and he sounded tired, though naturally not a hair was out of place. "Tomorrow, we begin a new tomorrow," he said.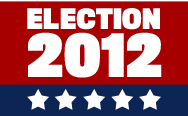 New, analysis, and commentary
from
The Atlantic
team.
Since the beginning, Romney's second try for the presidency has revolved around a dignified man forced to adapt to undignified circumstances, starting with the primary in which he had to best such rivals as Michele Bachmann and Herman Cain. He had begun his campaign a year and a half earlier on a picturesque New Hampshire family farm, the sort of nostalgic Americana setting Romney favors. But as the circus of 2012 came to a close, he was ending amid spilled beer and boorish shouting, his name on the Jumbotron.
"That was awesome," a 52-year-old single mom named Robin Francoeur told me when Romney finished. "I wouldn't mind being in his binder!"
Earlier in the day, President Obama had campaigned with Bruce Springsteen and Jay-Z, who told a crowd in Columbus, Ohio, "I've got 99 problems but Mitt ain't one!" Like Romney, Obama's parting message was one of change. Romney: "Do you want real change? President Obama promised change, but he couldn't deliver it!" Obama: "We know what change looks like, and what he's selling ain't it!"
Ohioans eager to get voting over with lined up for more than an hour at a vacant department store north of Columbus, sharing the parking lot with an Abraham Lincoln impersonator, some abortion protesters, several Sesame Street characters and a man whose truck proclaimed Romney "The 'Better' Choice."
Late Monday night, while Romney spoke in Manchester, Obama -- seeking the same neat circularity -- returned to the state that had launched him in the primaries in 2008, holding a rally in Des Moines at which he got so sentimental he shed a tear. Obama planned to spend Election Day playing pickup basketball, while Romney scheduled last-minute stops in Ohio and Pennsylvania.
There are many questions to be answered in the next 24 hours, from whether the pollsters could really all be wrong to what kind of reckoning lies ahead for the loser's party. But all anybody wants to know, at this point, is who will come out the winner of this slog of a presidential campaign -- closure, at long last. (Don't ask me. I don't know.)
But the first omen was not a good one for those hoping for a resolution of doubt, no matter the direction. At the stroke of midnight, the northern New Hampshire town of Dixville Notch cast its traditional first votes. Ten people voted: five for Romney, five for Obama. A tie.