The 3 Biggest Day-After Mea Culpas
These men got it wrong. And they're not afraid to say so.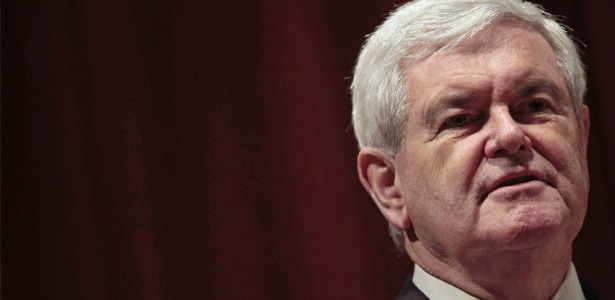 Pundit: Newt Gingrich
Prediction: "I believe the minimum result will be 53 percent to 47 percent for Romney, over 300 electoral votes, and the Republicans will pick up the Senate. I base that on just years and years of experience."
Mea Culpa: "I was wrong...I think you're going to find that, whether it's Michael Barone or Karl Rove, the whole group of us, we all thought we understood the historical pattern and the fact that with this level of unemployment, with this level of gasoline prices, what would happen....the country was looking at a different set of things than we were looking at."
Pundit: Michael Barone
Prediction: "Fundamentals usually prevail in American elections. That's bad news for Barack Obama. True, Americans want to think well of their presidents, and many think it would be bad if Americans were perceived as rejecting the first black president.
"But it's also true that most voters oppose Obama's major policies and consider unsatisfactory the very sluggish economic recovery -- Friday's job report showed an unemployment uptick.
"Also, both national and target state polls show that independents -- voters who don't identify themselves as Democrats or Republicans -- break for Romney.
"That might not matter if Democrats outnumbered Republicans by 39 to 32 percent, as they did in the 2008 exit poll. But just about every indicator suggests that Republicans are more enthusiastic about voting -- and about their candidate -- than they were in 2008, and Democrats are less so.
"....Bottom line: Romney 315, Obama 223. That sounds high for Romney. But he could drop Pennsylvania and Wisconsin and still win the election. Fundamentals."
Mea Culpa: "The results are in and I was wrong when I predicted that Mitt Romney would win 315 electoral votes. For those of you who sent in nasty emails and for those who sent in reasoned arguments that I was wrong, please be assured that I will be on a diet of crow for some time."
Pundit: Dick Morris
Prediction: "A landslide for Romney approaching the magnitude of Obama's against McCain. That's my prediction.
"On Sunday, we changed our clocks. On Tuesday, we'll change our president.
"Romney will win the states McCain carried in 2008, plus: Florida, Indiana, Virginia, North Carolina, Colorado, Iowa, Ohio, New Hampshire, Pennsylvania, Wisconsin and Minnesota.
"In the popular vote, Romney will win by more than 5 points."
Mea Culpa: "I've got egg on my face. I predicted a Romney landslide and, instead, we ended up with an Obama squeaker.
"The key reason for my bum prediction is that I mistakenly believed that the 2008 surge in black, Latino, and young voter turnout would recede in 2012 to 'normal' levels. Didn't happen. These high levels of minority and young voter participation are here to stay. And, with them, a permanent reshaping of our nation's politics."