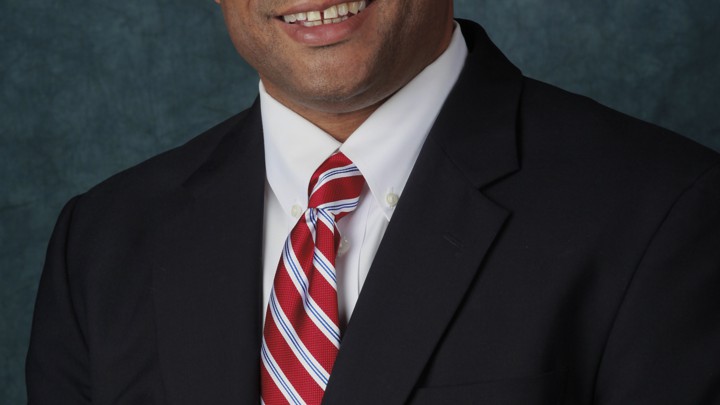 Marc Veasey, the Democrat from the newly drawn 33rd District, has enjoyed a relatively smooth political ascent. Since his first campaign in 2004, he has won elections for state office with at least 90 percent of the vote and, despite a hard-fought primary in 2012, pulled away with an easy victory in the fall. Thanks to the district's heavy Democratic leanings, the win made him a lock in the general election.
Veasey , a commercial real-estate broker, was born and still lives in Fort Worth. In an interview, he credits his involvement in politics to his uncle, who worked for Fort Worth's Jim Wright, speaker of the House from 1987 to 1989. After watching a White House press briefing on television in his mid-teens, Veasey remembers asking his uncle what it would take to get such a job. He was advised to get a college degree.
Veasey excelled in high school classes related to government and politics, something he attributes in part to the U.S. News and World Report subscription his mother gave him. He held jobs at a Burger King and a supermarket in high school.
After graduating from Texas Wesleyan University, Veasey held a string of jobs, including substitute teaching, writing phone-book ads, and working for former Texas Rep. Martin Frost. As a Frost staffer, he worked to attract a grocery store to a poor section of Fort Worth to create jobs and enable residents to buy fresh produce. He also worked to secure transportation funding for the district's roads.
Veasey ran for the Texas House in 2004 out of frustration with his predecessor, who failed to join other Texas Democrats in leaving the state to protest GOP-led redistricting. Since winning that election, Veasey has spent much of his time dealing with banking and pension issues, an experience that, combined with his time on an environmental-regulations committee, prepared him well for Congress, he said. He expressed interest in seats on the Financial Services and Armed Services committees and plans to join the Congressional Black Caucus.
Veasey won the Democratic primary for the House seat by 12 percentage points despite running against a Hispanic opponent, Dallas attorney Domingo Garcia, in a heavily Hispanic district. Garcia also outspent him by more than half. The primary fight saw its share of minor controversies, with calls for federal election monitors and Garcia labeling Veasey an "errand boy" for the party establishment. But he had little trouble against Republican challenger Chuck Bradley.
In both the primary and general elections, Veasey won the endorsement of one of the state's largest newspapers, The Dallas Morning News, which described him as both "tested and ready" and a potential "star in his party and a major asset to North Texas."
Niraj Chokshi
We want to hear what you think about this article. Submit a letter to the editor or write to letters@theatlantic.com.