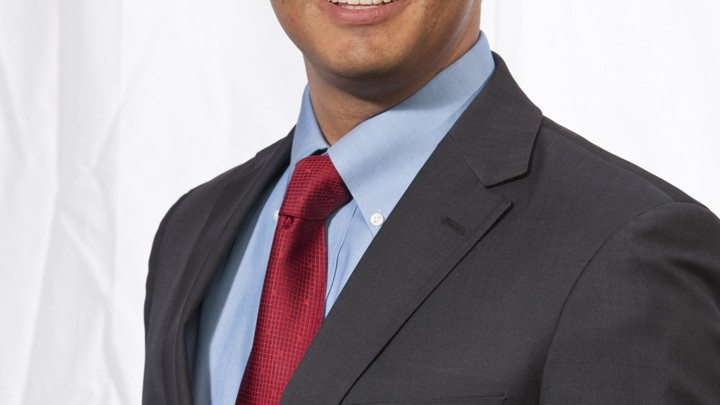 New Democratic Rep. Joaquín Castro and his twin brother, Julián, have been playing political leapfrog. Julián ran for a seat on San Antonio's City Council in 2001. The next year, Joaquín — who is younger by about a minute — beat a sitting legislator in a primary and won a seat in the Texas House representing their boyhood neighborhood. Julián next vaulted forward by winning San Antonio's mayoral race in 2009, and in 2012; Joaquín became the favorite to win his race in a heavily Democratic congressional district and take the family's political act to Washington.
Politics is in their family's blood. Their mother, Rosie Castro, was a noted Latina activist in the 1960s and 1970s, and she instilled a belief in civil rights and equality of opportunity in her sons."We grew up believing that when government works right, it can help people," Joaquín Castro said in an interview.
Julián Castro has detailed one way he thinks government had aided the brothers: He says affirmative action helped them get into Stanford University, where both earned degrees in political science. After graduating in 1996, both went on to Harvard Law School and then returned to San Antonio to work for an international law firm and launch their local political careers.
Joaquín Castro challenged state Rep. Art Reyna in a primary for his Texas House seat in 2002, running a successful, hope-and-change themed campaign and accusing Reyna of ineffectiveness. In the Legislature, he focused on education, one of the pillars in his vision of the American Dream. But he sought not to let partisanship foil accomplishment, even after being named his caucus' floor leader. "I've always been in deep minorities" in the Legislature, Castro said. "The silver lining is that you learn, almost in a Darwinian way, how to be effective without using sheer force of numbers." That included restoring education funding during a period of deep budget-cutting after the 2010 elections.
After post-census redistricting altered congressional boundaries, Castro announced he would run for Texas's new 35th Congressional District, a thin ribbon of land snaking north along Interstate 35 from San Antonio's east side to Austin. That pitted Castro against veteran Democratic Rep. Lloyd Doggett, whose old 25th District was carved up in redistricting, and foretold an expensive primary battle dividing the cities ­and Anglo and Latino Democrats. But the day after Thanksgiving, longtime Democratic Rep. Charles Gonzalez called Castro and said he had decided to retire. "At that point," Castro said, "it became clear I should run for my home district."
No other Democrats filed to run against the popular state legislator, which freed Castro to turn his attention to helping other Democratic candidates with their campaigns. The Democratic Congressional Campaign Committee tapped him to help raise money, and he came through with more than $100,000 in donations to other candidates and groups. He also provided a key late endorsement for 23rd District Democratic nominee Pete Gallego in his primary campaign. National Democrats enlisted Castro to stump for President Obama in battleground states, including Colorado and Florida. And in September, he stepped into the national spotlight for a few minutes to introduce Julián's keynote speech at the Democratic National Convention.
Scott Bland
We want to hear what you think about this article. Submit a letter to the editor or write to letters@theatlantic.com.