Rick Scott Reviewing Long Voting Lines in Florida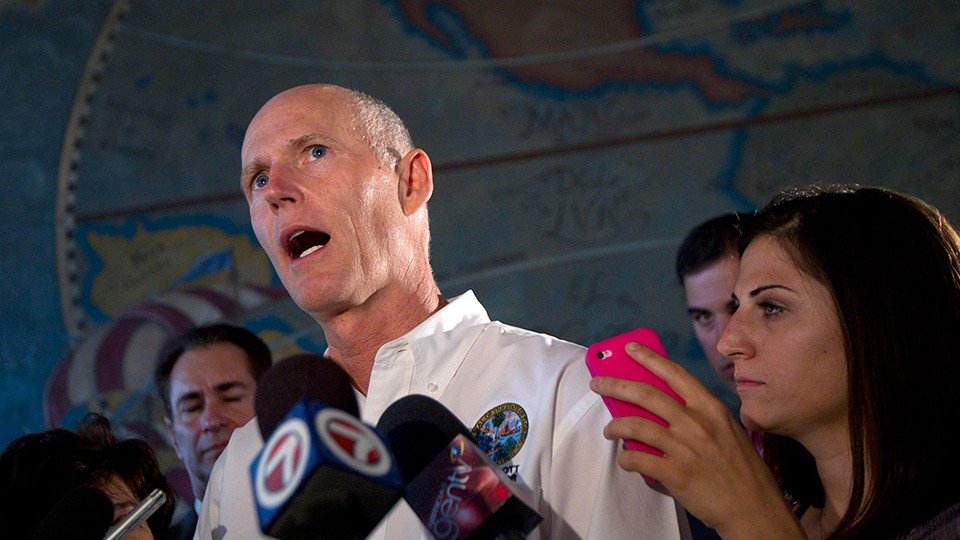 Florida Republican Gov. Rick Scott requested an official review of the state's voting process on Saturday following an election that kept voters in line at the polls for several hours in some parts of the state, CNN reported.
As 8.5 million people cast a ballot in this year's election, 200,000 more than in 2008, reports of lines exceeding four hours and election offices overwhelmed with voters were frequent.
"We are glad that so many voters made their voices heard in this election, but as we go forward we must see improvements in our election process," Scott said in a statement. "I have asked Secretary of State Ken Detzner to review this general election and report on ways we can improve the process after all the races are certified."
Detzner will meet with county election supervisors in order to compile suggestions for a more efficient voting process in the next election.
Some are blaming the long lines on shortened early voting hours, a measure backed by the Republican state legislature and Scott. Several counties had to extend early voting hours.
In his acceptance speech, even President Obama noted the long lines.
"I want to thank every American who participated in this election," he said. "Whether you voted for the very first time or waited in line for a very long time — by the way, we have to fix that."
On Saturday, state election officials finally called Florida for Obama, four days after the election. This brought the president's Electoral College victory to 332 electoral votes.