Opinion: Why Future Politicians Must Embrace Our Composite Nation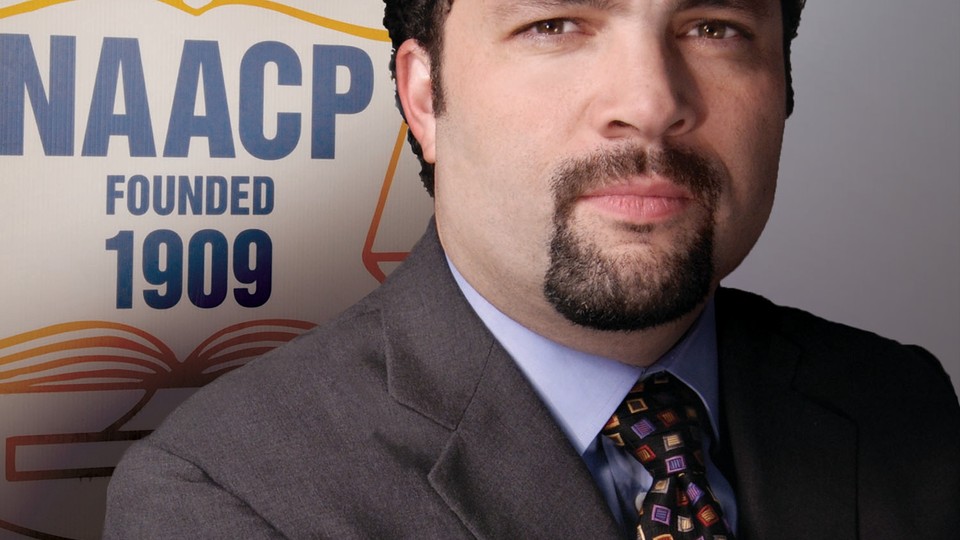 America is becoming browner--and the ability to harness the changing electorate has become the gold standard for any aspiring politician.
As Republican nominee Mitt Romney thanked his supporters last week in the early hours of Wednesday morning, he was speaking to a mostly white nationwide audience--nearly nine out of 10, according to exit polling from Edison Research. Over in Chicago, President Obama was preparing to give his victory speech to a multiracial coalition that offered a glimpse of what America may look like in the coming years: 56 percent white, 24 percent black, 14 percent Latino, 4 percent Asian, and 2 percent other races.
This election confirmed a trend that many have suspected but some have chosen to ignore at their peril. Obama won a second term because he maintained or increased his share of racial and ethnic minority votes in swing states, particularly the black vote. The NAACP recently commissioned a swing-state poll of black voters that shows how both parties can connect with this rising electorate.
While African-Americans have represented around 13 percent of the population for years, an increasingly active and engaged black electorate has become harder to ignore. African-American voters made up at least 13 percent of voters in Ohio, Florida, Pennsylvania, and Virginia, and Obama won at least 93 percent of the black vote in each of those key swing states. Ohio offers an illustrative example of the shifting racial politics.
Romney enjoyed a wide advantage with white voters in the Buckeye State. He eclipsed Sen. John McCain's support by 5 points, earning 57 percent of the white vote. But a funny thing happened since 2008. The share of white Ohio voters fell by 4 points, down to 79 percent. Meanwhile, the share of black voters climbed to 15 percent, a 4-point increase. An energized black electorate put Obama over the top in the crucial state.
In fact, people of color played an outsized and often decisive role in many swing states this year. In Virginia, one in five voters was black, and nine out of 10 voted for Obama. In Pennsylvania, Obama won two-thirds of the black youth vote, which made up 5 percent of the voting population.
And in multiple states, strong Latino turnout worked in Obama's favor. The nationwide share of Latino voters grew from 9 percent to 10 percent as Latino support for the Republican Party continued its steady decline.
Black and Latino voters represent a raw political power that will only grow with time. That power is sustained by the strong work of community groups in places like Florida, where the NAACP registered 133,000 voters in a state that was decided by half that number. Overall, NAACP volunteers registered 433,000 people across the nation in 2012--more than three times as many as in 2008. We turned out more than 1.2 million people, more than doubling our 2008 turnout.
As leaders of both parties look to the future, the NAACP's battleground state voter poll should help clarify the implications of these changes. The survey, taken from Nov. 1-5 in key swing states, shows that African-Americans are overwhelmingly enthusiastic about Obama because they believe he stands with them on key issues--such as civil-rights protections, health care, and job creation.
But the poll also shows that black support for Democrats is not a fait accompli. The Republican Party has the potential to gain more than 10 percent of the African-American vote in 2016 if they demonstrate a real commitment to civil rights. The poll shows that African-Americans believe strongly in self-reliance, but they still see an important role for government in solving problems--leaving openings for both parties to make inroads. In many states, a 1- or 2-point shift overall could be enough to decide the election.
In an 1869 speech called "Our Composite Nationality," Frederick Douglass wrote that America's unique geography and government destined us to be "the perfect national illustration of the unity and dignity of the human family that the world has ever seen." Since then, our great national experiment has thrived when we chose to embrace our diverse talents and perspectives, and it has failed when we chose to build walls between each other.
Any politician who chooses to ignore our rising multiracial electorate is making a grave mistake. But as Romney learned, any politician who does not embrace our composite America will not earn the chance to lead it to begin with.
Benjamin Todd Jealous is president and CEO of the NAACP. Appointed at age 35 in 2008, he is the youngest person to lead the century-old organization.