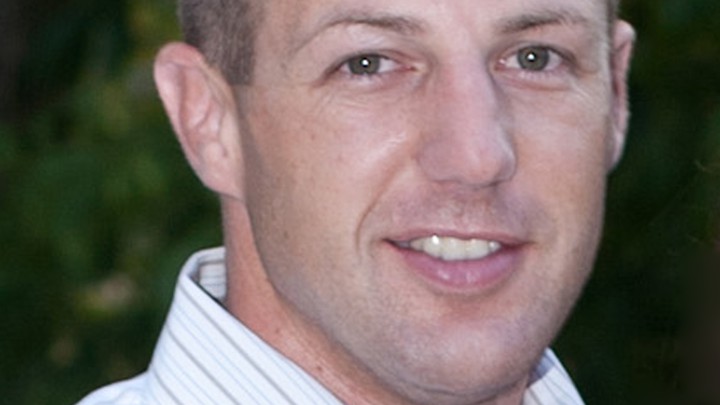 Little Dixie, the swath of southeastern Oklahoma that makes up the bulk of the 2nd District, has long been Democratic in heritage, but Republican plumber Markwayne Mullin claimed an easy win here, capitalizing on discontent with the national Democratic Party. He beat former Assistant U.S. Attorney Rob Wallace to succeed retiring Rep. Dan Boren, one of the House's few remaining conservative Southern Democrats.
Mullin was born in Tulsa and grew up in Westville, a small town on the Arkansas line, as the youngest of seven children. His father ran a small plumbing business, which Mullin took over at age 19 after briefly attending Missouri Valley College. He expanded the company from six employees to more than 100. He also hosted a local talk show advising callers on home repair.
Mullin, a Cherokee, operates the Oklahoma Fight Club in Broken Arrow, a training center for jujitsu and mixed martial arts. He earned an associate's degree in business in 2010 from the Oklahoma State University Institute of Technology in Okmulgee.
Some of Mullin's business practices came under fire during the campaign. Based on a tip from an employee, federal agents raided Mullin Plumbing and discovered a stocked gun safe belonging to another employee, Tim Saylor, a convicted felon, who ultimately pleaded guilty to one count of possession of a firearm. Mullin admitted he had not performed a background check on Saylor, who had worked for a company that Mullin bought, and that he had shot guns with him. Mullin also faced questions about whether he had illegally purchased a gun for Saylor, which he denied. In addition, Democrats alleged that Mullin omitted his association with the jujitsu center from a personal financial disclosure in 2012.
Mullin was one of six candidates for the Republican nomination. Arguing against overregulation and saying it was "time to fire Barack Obama," he was the first to jump into the race and became the front-runner. His fundraising far outpaced that of his rivals, although a good portion of his bid was self-financed. Facing complaints that his plumbing company's commercials were providing free advertising, he agreed to not appear in any Mullin Plumbing commercials before the election. In the June primary, he coasted to a first-place finish with 42 percent of the vote and then faced George Faught, a Republican state House member who earned 23 percent, in a runoff.
Faught brought up the gun charges and accused Mullin of carpetbagging when property records showed that he had claimed homestead tax exemptions on a property in Wagoner County, outside the district. Nevertheless, Mullin was able to label Faught a career politician and scored an easy runoff victory, 57 percent to 43 percent.
Democrats were avid to retain the seat and nominated former Assistant U.S. Attorney Rob Wallace, who won his own primary runoff. In September, news broke that Mullin Plumbing had received about $370,000 in federal economic-stimulus money for housing projects with the Cherokee and Muscogee nations. Mullin had campaigned heavily against President Obama's stimulus legislation, and Wallace's campaign accused him of acting like an "out-of-touch, typical Washington politician." Mullin claimed not to know the that projects got stimulus money, but documents from the Cherokee Nation obtained by the Tulsa World contradicted him.
Wallace also hit Mullin on illegal immigration, picking up on a statement the Republican made in May that he "did not use E-Verify," and raising the possibility that Mullin employed illegal immigrants. Nevertheless, Wallace was the underdog throughout the race.
Will Feeney
We want to hear what you think about this article. Submit a letter to the editor or write to letters@theatlantic.com.