Oct. Jobs Report Results Mixed for Minorities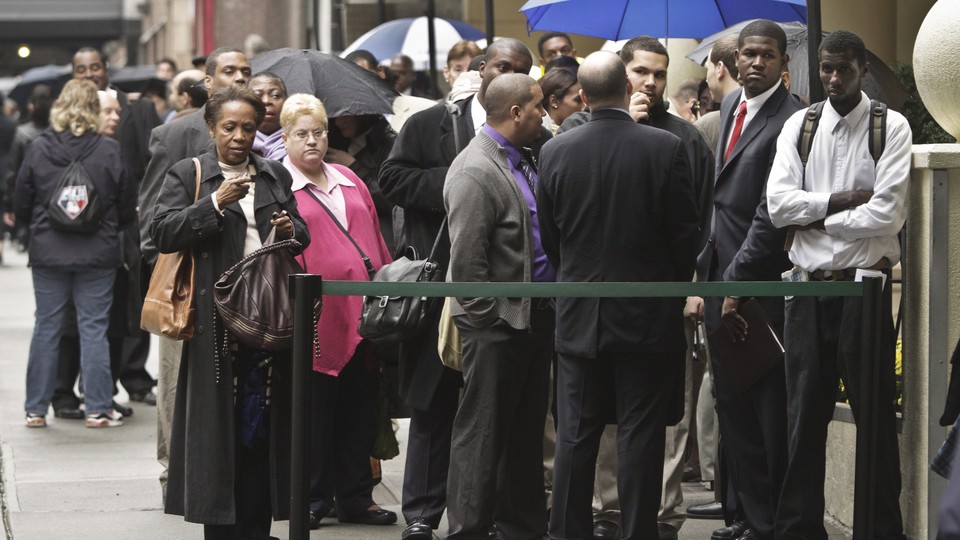 While  the U.S. gained 171,000 in October, the group most affected by a fractional rise in unemployment was African-Americans, according to the last jobs report before the presidential election.
(RELATED STORY: Jobs Gains Stronger Than Expected)
Overall, the economy added 171,000 new jobs, slightly above what most forecasters had expected. Much of the employment growth occurred in the professional and business services, health care, and retail trade, according to the Labor Department.
Asian-Americans, the nation's fastest-growing minority group, saw a slight increase in joblessness, to 4.9 percent, from 4.8 percent in September.
The jobless rate for Hispanics and whites remained largely unchanged.
Here is the unemployment breakdown by race:
African-Americans: 14.3 percent, up from 13.4 percent.
Hispanics: 10.0 percent, up from 9.9 percent.
Whites: 7.0 percent, unchanged from last month.
Asian-American 4.9 percent, up from 4.8 percent.
(SEPTEMBER JOBS REPORT: Jobless Rate for Minorities Modestly Improving)