Obama: Israel Has Right to Defend Itself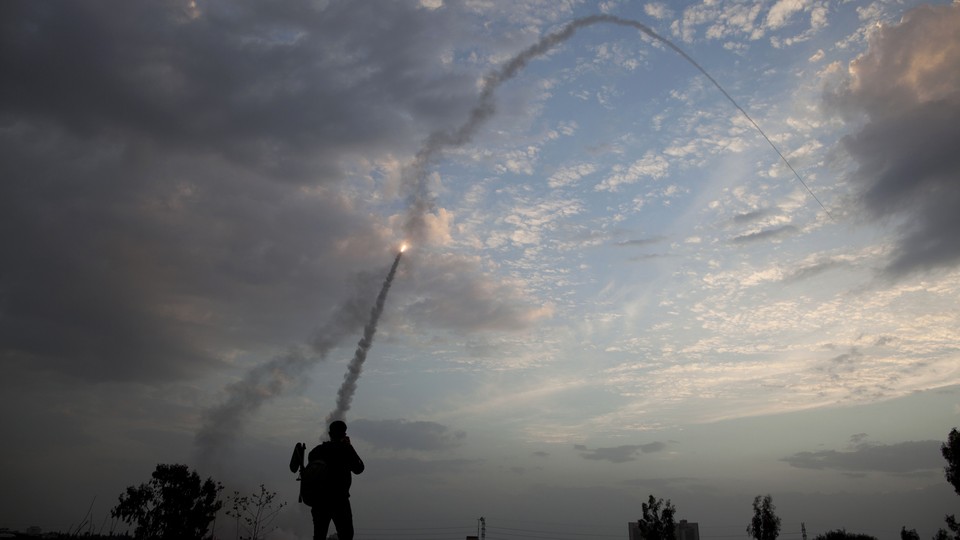 As Israeli military strikes continue to hit the Gaza Strip, President Obama reaffirmed Israel's right to defend itself on Sunday.
At a press conference in Bangkok, the president reiterated the U.S. commitment to Israel. "We are fully supportive of Israel's right to defend itself," he said, according to the Associated Press.
He continued, saying that "no country on earth could tolerate missiles raining down" on its citizens. Obama said that if Palestinians want to stop the conflict, it "starts with no missiles being fired into Israel's territory," the AP reports.
Israeli forces struck two media centers on Sunday on the country's fifth day of attacks on Gaza, which Israeli officials have justified as a defense against Hamas rocket fire, the AP reports. Meanwhile, Palestinian militants fired at least one long-range rocket at Tel Aviv, triggering warning sirens in the city. The rocket was intercepted by Israel's "Iron Dome" missile defense system.
Prime Minister Benjamin Netanyahu has fervently defended his country's actions in recent days, saying he is prepared to increase Israel's reaction. "The Israeli military is prepared to significantly expand the operation," Netanyahu said on Sunday, according to the AP.
Already, Israel has mobilized thousands of troops along the Gaza border. The White House says the president is continuing to speak with Netanyahu by telephone as the conflict continues.
Also at the press conference on Sunday, Obama reaffirmed the U.S. is a "Pacific nation" and that Asia will continued to be crucial to the U.S. economy and national security, the AP reports.