Matt Romney Travels to Russia to Transmit Message to Putin Allies
The candidate's son made the trip for business, but reportedly also sought to reassure the Kremlin his father would maintain good relations.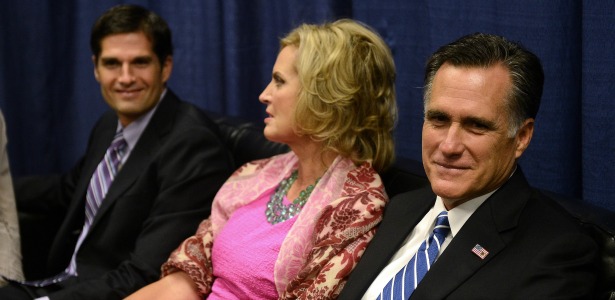 Matt Romney, Mitt Romney's second-oldest son, traveled to Russia this week, The New York Times reports.
Romney met with several Russian investors, attempting to secure backing for his California-based real-estate firm. And despite some of the rhetoric his father has used on the campaign trail -- calling Russia the U.S.'s No. 1 "geopolitical foe," for instance -- one source told The Times Romney explained to a Russian who is "known to be able to deliver messages" to President Vladimir Putin that his father wants good relations between the two nations.
The Romney campaign said it had no comment on the trip, The Times reported. Greg Davis, the vice president of Romney's firm, Excel Trust, said the trip was unrelated to the campaign.
"It is a harmless trip," Davis told The Times. "It was a trip that has been planned for some time. Any travel they've done on behalf of Excel is strictly on the private side. It would have nothing to do with anything governmental."
Davis further explained the company is looking for investments worldwide, including in Russia.
Russia has been one of the centerpieces of foreign policy discussion during the presidential election, whether it relates to Syria or trade. Mitt Romney has taken a firm stance on the country, saying he wouldn't tolerate any attempts by Russia to block United Nations action abroad. During the final presidential debate, President Obama criticized Romney's positions.
"The 1980s, they're now calling to ask for their foreign policy back," Obama said.
Romney countered: "I'm not going to wear rose-colored glasses when it comes to Russia or Mr. Putin. And I'm certainly not going to say to him, 'I'll give you more flexibility after the election.'"